6 reasons why you should have your babies early
There's always a good side to every thing.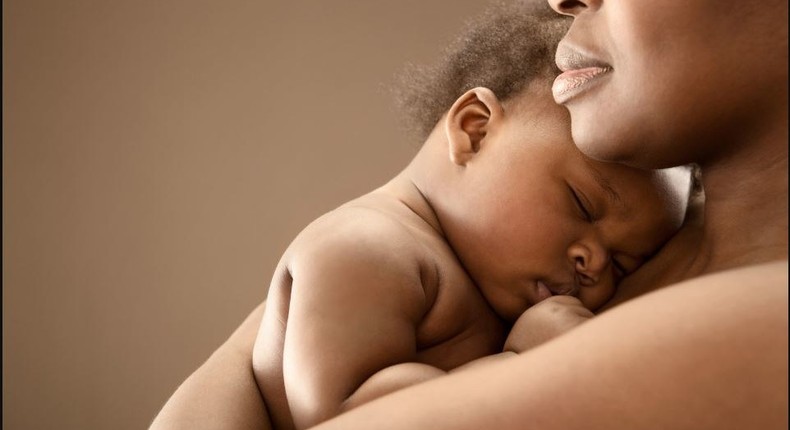 Ask the lasses; the thought of being pregnant at 21 is just about the scariest experience for every woman. Your dreams, everything you've worked for so far looks like a bleak future.
Being called irresponsible, careless and foolish for getting knocked up are just the tip of the iceberg of the kind of social stigma you'll have to endure. However, women all over the world have done it before and they will tell you, it's not as bad as it seems.
1. You become older, wiser.
Twenties is the time for self-discovery and motherhood will put that into perspective for you. Being responsible for another person's life and future is demanding and you'll slowly realize how to count the costs and forego a lot of unnecessary baggage in your life to focus on yourself and the growth of your baby.
2. You get to switch your goals and experience refueled ambition to achieve
Bet your goals are all about you and how you'll make your money. That's usually fine and dandy until you get pregnant and then you have to think of a way to fit another person in your plans way early into your pursuit for greatness.  Quite a great deal this is: you'll realise it when your extra successful girlfriends are feeling overwhelmed by the prospects of having to adjust a tiny human into their generally autonomous lifestyle.
3. Speaking of lifestyle, It allows less adjustments to yours
You get to move from broke unemployed student to broke hustling mother.
Waiting till your 30 and settled into a particular routine to get a baby can be very overwhelming. In your twenties, you have a lot of time in your hands to refigure out your lifestyle and adapt to managing time sacrifices that motherhood require without feeling cheated by life.
4. Your babies will have a stronger relationship with their grandparents
We get it, your parents probably were very upset by the news. You know, you got kicked out, shunned, rejected by dad… or both. That's okay. What remains true is that they are ultimately your parents and just like you'd never want to be away from your baby, they wouldn't want to lose theirs too.
Past the trauma that their baby girl is all grown up, they are young enough to be actively involved in your child's life. You get to learn a whole lot more from them that way and they in return get to build a beautfuo relationship with their grandchild.
5. You become an early empty nester
By the time you're clocking into your forties, you'll be planning how to enjoy travelling the world, trying out new hobbies while you're friend familiarize themselves with how to change diapers. The tables always turn.
Imagine saving for retirement at the same time paying school fees. Scary huh? Getting your babies at a time when you have the energy to work two jobs and stay sane will pay off later on in life when you have to start focusing on old age without employment.
Furthermore, you add 10 more years of time with your babies in your life and truly, that's all a mother could ever ask for.
JOIN OUR PULSE COMMUNITY!
Recommended articles
Why Amazonian men willingly father children who are not biologically theirs
Since bed bugs are currently taking over Paris, how deadly are they?
Who rocked it better? Ilebaye Odiniya or Yara Shahidi?
OctobaFest Kisumu edition: A harmonious fusion of music, fun, & economic boost
5 lies every girl has told her boyfriend before
When women don't wash their bras often, these 5 things happen
3 easy ways you can increase your daily protein intake
It's dangerous to rest your legs on a car's dashboard, here's why
Vinka goes shooting: 5 benefits of shooting at a gun range