CBK revokes mobile payments service provider
Central Bank has revoked one of the only 4 mobile payment providers in Kenya and issued a directive on how Kenyans will get their money.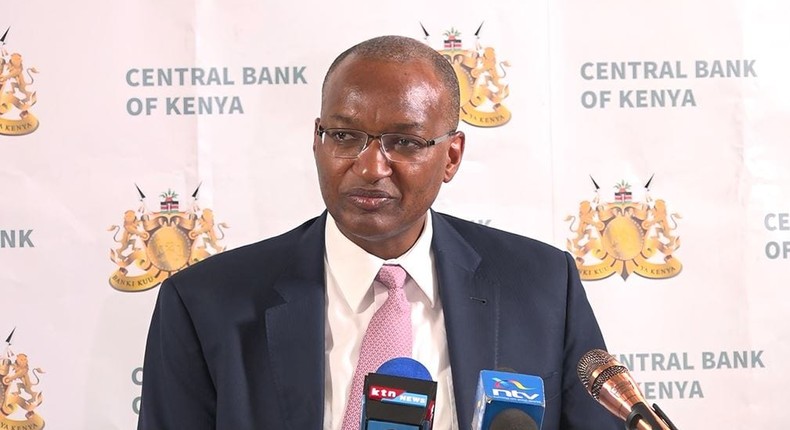 The Central Bank of Kenya (CBK) has today, Tuesday, October 26, 2021, revoked the
authorisation granted to Mobile Pay Limited (MPL) (brand name "Tangaza") as a mobile
Payments Service Provider (PSP), pursuant to the provisions of Section 15 (1) (b) of the
National Payment System (NPS) Act, 2011 and Regulation 10 of the National Payment
System (NPS) Regulations, 2014.
Tangaza enables customers to send/receive money, make retail payments through their phones, at Tangaza pesa agents, online and at other points of service in the market.
According to a statement from CBK, this action culminates a long engagement between CBK and MPL, during which CBK has considered MPL's continued violations of NPS law and regulations.
"MPL has persistently failed to discharge its statutory obligations, among others, non-submission of audited annual Financial Accounts of the Trust Fund (Tangaza Trust) and MPL, non-submission of annual systems security audit report, and non-submission of quarterly reports for CBK's oversight.
"While MPL was granted sufficient time to address its violations, its compliance has continued to deteriorate, putting customer funds at risk," CBK's statement read.
CBK, therefore, noted that the conduct of MPL and its Trustees could erode public trust,
and the revocation of MPL's authorisation as a Payments Service Provider will protect
the interests of its customers and maintain confidence in the National Payment System.
Pursuant to Regulation 10 (5) (b), CBK has taken over control of the business of MPL to
safeguard and facilitate the distribution of the money in the Trust Fund.
CBK will undertake a reconciliation of MPL customers' balances against the Trust Fund accounts, and then commence reimbursing the customers. Pursuant to Regulation 10 (9), the Trustees are personally liable for any shortfall in the Trust Fund.
The reconciliation is expected to be completed within two weeks.
MPL is the smallest of the four mobile Payments Service Providers in Kenya, with less
than 0.01 percent of total mobile money subscribers, and has been operating since 2011.
JOIN OUR PULSE COMMUNITY!
Recommended articles
Isaac Mwaura named gov't spokesperson, here's how much money he'll get per month
Ruto reshuffles 8 CSs among them Mudavadi, Moses Kuria, Alfred Mutua
Kenyan Netflix users to lose free access as paid plans take center stage
Millions KDF soldiers' families receive if they die in battle within & outside Kenya
CS Murkomen gives way forward after multiple accidents along Southern Bypass
Watch: Bipartisan talks come to a near halt after Kalonzo & Hassan Omar clash
Al Shabaab militants die after IED backfires on them
Education ministry temporarily closes Eregi Girls High School
Face masks may be reintroduced as diphtheria spreads to 18 states including Lagos, FCT