CCTV captures knife attack on a woman at Machakos supermarket
According to the CCTV footage, the man stabbed the woman before attempting to flee the scene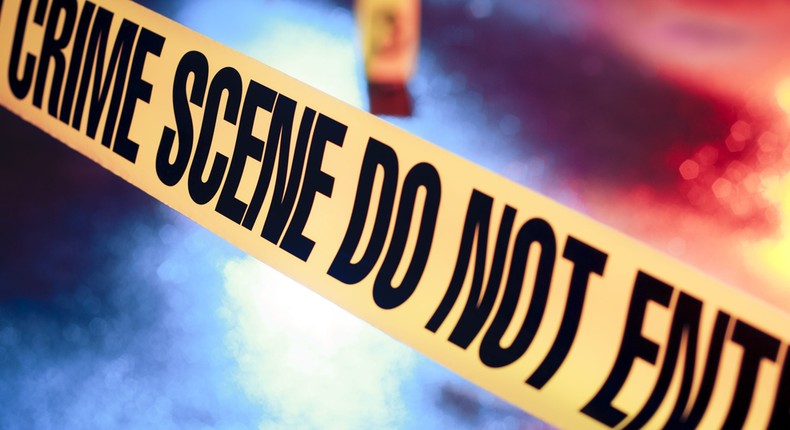 A shocking and harrowing incident unfolded at a supermarket in Machakos County, leaving the community in shock and mourning.
The incident which took place on Saturday, July 22, at around 10:38 AM, was captured by the establishment's CCTV cameras, revealing a terrifying act of violence.
A young man lured a woman into the supermarket under the guise of a shopping trip, only to carry out a meticulously planned attack.
According to reports, the two individuals involved had a prior relationship that had come to an end. This separation possibly served as the motivation behind the man's sinister revenge plot.
As the CCTV footage unfolded, it depicted the calculated manner in which the man led the woman to an isolated aisle within the supermarket.
A screengrab of the CCTV footage showing the man and the woman in the supermarket
There, he cunningly concealed a knife, meticulously removing and returning it to his pocket to evade detection from other shoppers and supermarket staff.
The attack itself was swift and brutal, as the man inflicted a stab wound to the woman's chest, leaving her gravely injured and fighting for her life.
After committing the heinous act, the man tried to escape the scene, leaving behind a trail of chaos.
He was however cornered at the supermarket entrance, where he was captured by the CCTV cameras in a helpless state. It was a stark contrast to the cold-blooded violence he had unleashed moments earlier.
Tragically, despite immediate efforts to rush the woman to the hospital, she succumbed to her injuries.
A police vehicle leaving a previous crime scene Pulse Live Kenya
Netizens questioned how the man managed to enter the premises of the supermarket with a knife despite there being security at the entrance who frisk customers.
This is one of the many crimes of passion that continue to be reported in the country with many attributing them to mental health issues.
JOIN OUR PULSE COMMUNITY!
Recommended articles
Senate to probe 2023 KCPE discrepancies before students join secondary school
Itumbi defends Raila-diehard Nuru Okang'a after his arrest
How SHIF contributions will affect unemployed & non-salaried Kenyans
Ruto announces free cash for 1.2 million borrowers on Hustler Fund [Qualifications]
Killers of Justice Effie Owuor's farm manager jailed
Police apprehend rogue conductor on Thika Road assaulting a female passenger [Video]
Woman accused of buying Sh500M houses in cash loses 35 units & Sh95M held in banks
Raila declares his stand on the National Dialogue Committee report
NYS announces UK job opportunities for its graduates [Requirements]