Details have emerged that Joseph Kori has been dispossessed of a white Mercedes Benz saloon car, KCR 898L initially registered under his name by his mistress Juddy Wangui who is in police custody for the murder of Mary Wambui.
Kori told the court on Friday that his mistress Juddy Wangui had changed the ownership of the white Mercedes to her name.
Kori told the court that the vehicle in question was bought by Kori who gifted it to Wangui but opted to retain the documents in his name until recently when Wangui transfered the ownership documents to her name while in police custody.
Through his lawyer Harrison Thimba, Kori filed a complaint that Wangui colluded with other people to transfer the ownership documents of a white Mercedes Benz saloon car, KCR 898L while in custody.
"The motor vehicle belonging to my client (Kori) has been released, the only pending issue is about the other motor vehicle KCR 898L, which was illegally transferred to Judy (Wangui) when my client was in custody," Thimba told the court.
Kori was released by the court unconditionally after detectives working on the case established that he was not involved in the urder of his wife Mary Wambui.
Reports however indicate that he will be a witness for the prosecution and with testify against Wangui who is believed to be his mistress.
Wangui alongside car hire dealer Michael Githae who is reported to have confessed that he helped in disposing the body of the deceased are facing murder charges.
Githae, a taxi driver, on his part told investigators that Wangui blackmailed him to assist her get rid of Wambui's body after she was killed using the lid of a pressure cooker at a house owned by the first accused.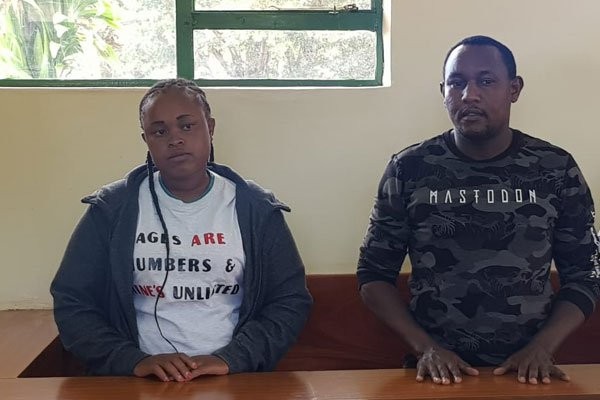 Initially, Kori was arrested and held with the two prime suspects before he was released by the DCI on February 21.
He later attended Wambui's burial at his rural home in Nyeri.