Mastermind Tobacco tycoon Wilfred Murungi was on Tuesday laid to rest in an intriguing one-hour burial ceremony at his home in Magutuni village, Tharaka-Nithi County.
The burial ceremony was attended strictly by eight family members and few friends who had received invitations to attend. All other guests without invitations were turned away.
His body was airlifted from Nairobi and carried by hearse from Kiurani Primary School where a second chopper had also landed carrying his four children.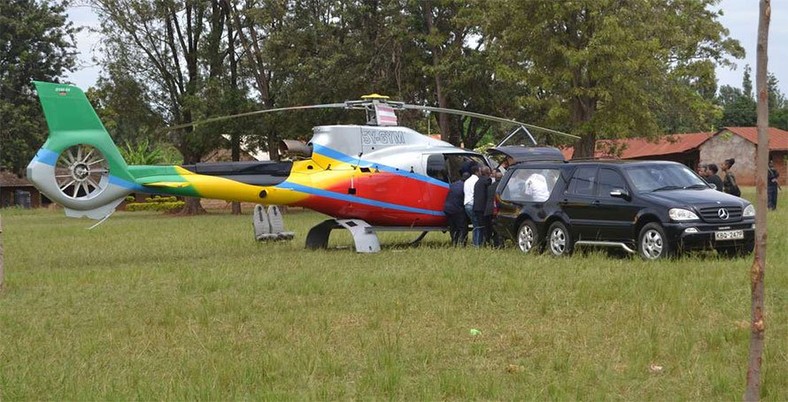 Chopper ferrying the body of Mastermind Tobacco tycoon Wilfred Murungi at Kiurani Primary School ahead of his burial
A nephew to the late tycoon who had driven his mother to the burial was left outside as his mother entered for the ceremony because he had not been invited. There were also no printed copies of the eulogy, funeral programme or tributes.
Those who dug the grave for the tycoon were also kicked out during the ceremony and only went back inside to fill grave that was already halfway covered.
A government official who attended the burial as security personnel told reporters that outsiders were not allowed near the casket carrying the billionaire's remains and no food was offered to mourners during the ceremony.
Family members later boarded the two choppers and returned to Nairobi without any interaction with the villagers.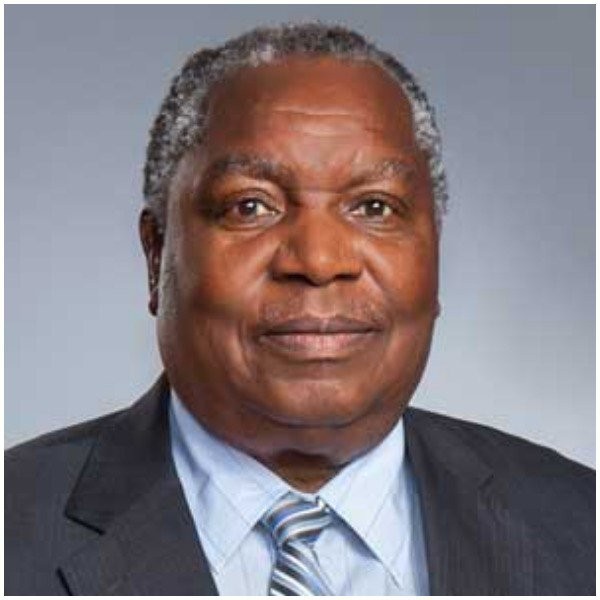 No printed eulogy, relatives turned away - intrigues of Mastermind Tobacco tycoon Wilfred Murungi's private burial
Wilfred Murungi buried next to his wife Joyce Ithiru Murungi
The late Murungi's wife was buried in a similar manner with only 40 guests allowed to attend the funeral, which he did not attend out of respect for his wife's dying wishes.
"He landed at the same primary school in a chopper containing the body of his wife, handed it over to his children and the other family members and immediately went back to Nairobi in the chopper," a villager recounted to reporters.
According to an obituary published in local dailies, the family will hold a funeral service at the All Saints Cathedral Church on Thursday which will be open to members of the public.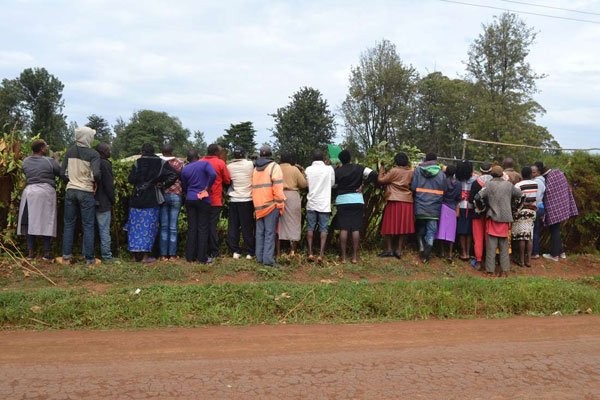 Villagers try to catch a glimpse of billionaire Wilfred Murungi's burial ceremony
President Uhuru Kenyatta is among those who sent condolence messages to the family as soon as he passed away.
"I am deeply saddened by the death of Mr Murungi. He was a man of great insight and unique leadership qualities. His commitment and determination were his strongest assets.
"His death leaves a gap that will not be filled, certainly not by these few words of consolation, but we thank God for the time we shared with him, just as we are grateful for the full use he made of it," he stated.
Others who spoke of their encounters with Murungi are former Kiambu Governor William Kabogo and Gatundu South MP Moses Kuria.