The mother of a man suspected of to have killed Ivy Wangeci, a sixth-year medical student at the Moi University College of Health Sciences has spoken and defended her son of the heinous act he is accused to have committed.
Nancy Kinuthia, the mother to Naftali Kinuthia defended her son saying he was not capable of such an act and she was aware that her son was in a relationship with the deceased.
According to the mother, the two had broken up but she was not aware whether they had gotten back together.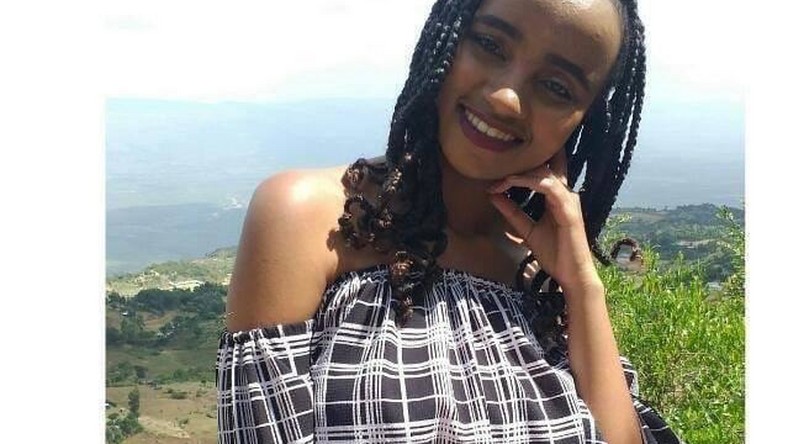 Mother's take
Speaking on her son's character, Ms Kinuthia described her son as a calm person and never gave her any problems when growing up.
"Ni kama walikuwa wameachana kurudiana ndio sijui... hana hasira na hajawai dhuru mtu, hata hawezi, hata nashindwa hiyo ni nini (It's like they had broken up but I don't know if they had reconciled... he doesn't have a temper and he has never harmed anyone, he can't, I don't understand what this is)," Ms Kinuthia said.
Kinuthia is said to have lured Ms Wangeci out of the hospital where she had been doing her practicals before waging an attack witnessed by several horrified members of the public
Heinous murder
According to witnesses, Kinuthia pulled an axe out of a sack and hit Ms Wangeci on the head with it, causing her to fall down.
He then used the axe to cut the trainee in the head before taking out a knife and slitting her throat.
He is said to have ensured she was dead before attempting to flee the crime scene when boda boda operators cornered him and beat him up.