Court dissolves 13-yr-old marriage over false accusation of adultery
Kafilat who on Jan. 26 approached the court for the dissolution of the marriage, also accused the husband of stinginess.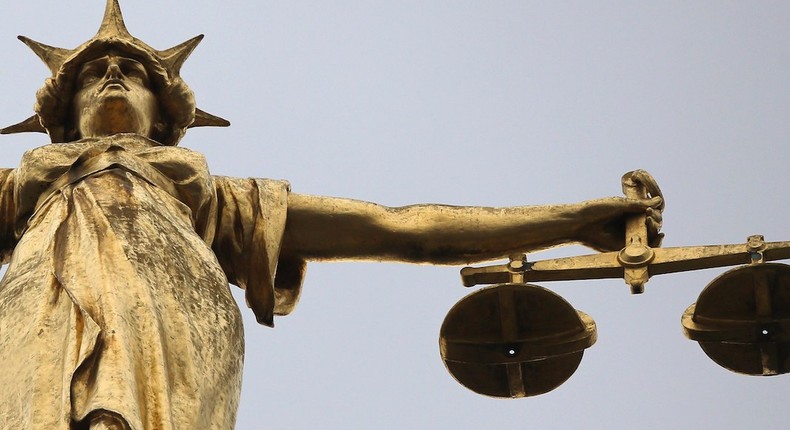 An Agege Customary Court, Lagos, on Wednesday dissolved the 13-year-old marriage between Mrs
The president of the court, Mr Phillips Williams, who dissolved the union, said the marriage had broken down irretrievably.
"Once the two parties have consented to the dissolution of their marriage, then there is evidence that the relationship has broken down irretrievably.
"Therefore, the marriage between you is hereby dissolved and any party who may feel dissatisfied with this judgment can appeal within the next 30 days."
Kafilat had earlier told the court, that her husband for 13 years is not "responsible as a father, and falsely accuses her of adultery.
"l seek dissolution of this marriage, for my husband to stop harassing me around the town; I also want to be granted access to my children," he said.
She alleged that her husband was very stingy and was not responsible for her and their children's welfare.
The petitioner averred that it was an elderly friend of hers that sponsored her to the holy land (Mecca), since the respondent refused to do so.
"While l was on pilgrimage, l received a message that my husband had concluded plans to charm me on my return because he believed it was a man friend that sponsored my trip.
"This made me to pack out of the house on my return from the holy land.
"He denies me access to my children and keeps on molesting and harassing me around town.
"I can no longer bear the economic hardship in the marriage, and l am fed up with his constant false accusations of adultery."
Saanu, a Muslim cleric and a father of three, consented to the dissolution of the marriage.
"On my wife's return from the holy land, l went to pick her from the airport; we never had any misunderstanding whatsoever.
"We even had sexual intercourse on three different occasions, so l was surprised when she packed out of the house on May 26, 2016 without my knowledge.
" As a cleric, l will not allow her to dent my image with her attitude," he said.
JOIN OUR PULSE COMMUNITY!
Recommended articles
Police reveal new information on death of IEBC Returning Officer
Raila Odinga announces next move after declaration of presidential election results
Dissenting IEBC commissioners shed more light into 'opaque' tallying process [Video]
Observer group reveals tactics used to monitor elections
Raila Odinga to address nation after 5th presidential election loss
Ex-IEBC commissioner pays tribute to slain returning officer
I've packed my bags, I'm ready – Miguna hints at comeback
Missing IEBC official found dead
Powers and privileges Ruto is enjoying as President-elect