History of our country and Nigeria has been intertwined - High commissioner says
Ghanaian High Commissioner to Nigeria, William Awinador-Kanyirige has said the history of Nigeria and Ghana has been intertwined for decades.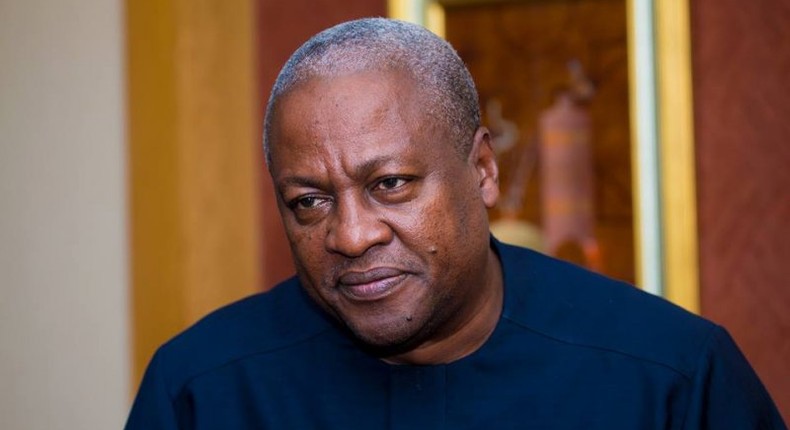 Awinador-Kanyirige made this known at the celebration of the 60th independence day anniversary of Ghana which took place on Monday at the Sheraton Hotel and Towers, Abuja.
He said "the struggle of Ghana's independence was a struggle not just by Ghanaians but by all Africans that were in that territorial region.
"When we talk of the heroes of Ghana's independence, we are also talking of the Nigerians that assisted us in that struggle although we don't hear of them often.
"Our independence is intertwined and when you dig into history, you realise that many Nigerians helped in enforcing the freedom of Ghana.
"Take for instance the Ghana military, which has Hausa songs used to motivate the soldiers, was gotten from the interrelationship between the two countries.
"Colonialists created the Officer Corp Training in Accra and the Police Training School in Kumasi where the great Nnamdi Azikiwe enrolled in before his mother took him out prior to his graduation day.
"The history of our countries has been intertwined for decades and it's not just the relationship between the military and the government but it is mainly in the relationship between the people of Ghana and Nigeria.
"We hope this relationship gets stronger as we grow together."
Mr Peter Iyamabo, who represented the Minister of Foreign Affairs, Geoffrey Onyeama, urged Nigerians to continue supporting Ghana inorder to improve bilateral trade and economic integration.
"Like Nigeria, Ghana is currently carrying out reforms targeted at rebuilding the psyche of the people on issues of transparency and good governance.
"I want to appeal to all Ghanaians present here to support the Ghanaian president, Nana Akufo-Addo, in his efforts to transform Ghana.
"Nigeria and Ghana have both enjoyed economic and international relations as our two countries have signed a number of agreements aimed at fostering economic integration.
"Nigeria remained determined in its resolve to implement bilateral agreements in order to ensure our people receive the full benefits.
"The relationship between Ghana and Nigeria remains very promising and full of potentials, we should collectively build on existing political and economic cooperation that has been the hallmark of our partnership," he said.
The Charge d'Affaires at the Rwandan high commission, Mr Protogene Nsengumuremyi, said Rwanda had experienced a good relationship with Ghana over the years and Rwandans were happy to celebrate Ghana's milestone.
"This is a big celebration and we wish Ghana a prosperous development ahead and I know that their growth will be beneficial to everyone they relate with.
"Rwanda has an excellent relationship with Ghana and we have common political views and interests and that can be seen in our bilateral relationship which has grown stronger over the years.
"We Rwandans are happy to join Ghana in celebrating their 60th independence anniversary and hope to continue such a relationship," Nsengumuremyi, said.
Rita Orji, Chairman House Committee on Nigerians in the Diaspora, said: "I must confess that Ghana is one of the countries that we have the best relationship with.
"They know how to maturely handle and deal with issues that may bring about controversies or problems.
"Ghana is three years older than Nigeria and the fight for our sovereignty involved similar people like Kwame Nkrumah, Obafemi Awolowo, Nnamdi Azikiwe and other prominent people.
"There are many Nigerians  who migrated from Nigeria and helped develop Ghana, therefore we see Ghanaians as our brothers.
"Nigerians have come to celebrate Ghana's 60th independence anniversary because Ghana has been a good friend and ally to Nigeria."
JOIN OUR PULSE COMMUNITY!
Recommended articles
EXCLUSIVE: New features of Kenya's new 3rd generation ID aka Maisha Card
Babu Owino unlocks new Karate belt [Video]
CS Kuria turns down CS Linturi's request as Meru leadership wrangles escalate
Theresa Kufuor: Former First Lady dies at age 87
El-Nino: Sakaja reveals areas where Nairobi residents will be relocated next week
First Lady Rachel Ruto dedicates prestigious award given in India to Kenyans
Sh250, my beard & tomatoes are all I have - Yesu Wa Tongaren decries poverty
Rift Valley Regional Commissioner's bold declaration on Mau Forest gets Ruto's support
Details of Ruto's plan & projects to wrestle Nyanza from Raila in 4-day trip