Late drug lord's son slams Netflix series for 'glorifying' criminals
Marroquin, 39, made headlines last year when he took to Facebook to list 28 inaccuracies in Netflix's popular series about his father and called the show "insulting".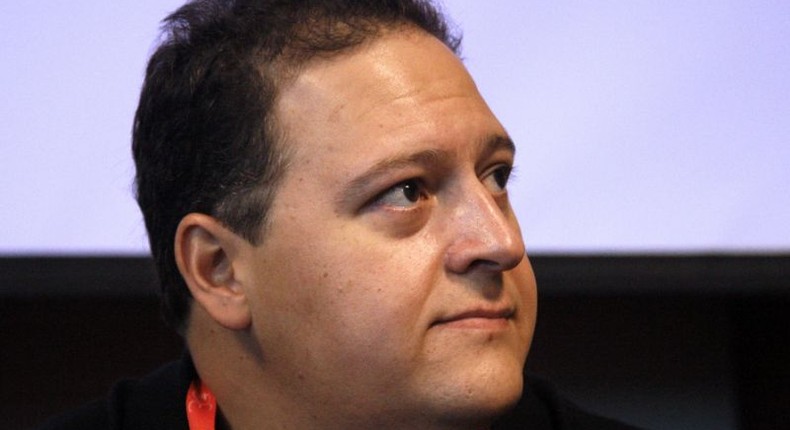 The son of infamous Colombian drug lord
"I am not against telling stories, but I am against glorifying criminals and showing drug trafficking as glamorous. This confuses youths," Sebastian Marroquin, who changed his name from Juan Pablo Escobar after his father's death, told the Spanish newspaper El Periodico.
"I receive tonnes of messages from youths asking for help to be like my dad. They want to be that criminal, they send me photos dressed up like him, with his moustache, his hairstyle," Marroquin added.
"Series about narcos have turned my father into a hero and given young people the idea that it is cool to be a drug trafficker."
He told El Periodico that he offered the producers of the series access to his family's personal archives, including letters written by his father and never before released videos, but they said they were not interested.
"They preferred inventions by some scriptwriters in California to the truth from those who suffered this story in the flesh," Marroquin told the newspaper.
Colombian television station Caracol TV has also come out with a series about Escobar and several movies are in the works.
Escobar headed the world's leading cocaine cartel in the 1980s. He fought extradition to the United States with a violent campaign in Colombia, ordering bombings and the kidnapping and killing of politicians, judges and journalists who got in his way.
Marroquin was 16 when his father was shot to death in 1993 by Colombian police.
He rebuilt his life in Argentina after Escobar was gunned down, re-emerging as a guilt-ridden public speaker determined to make amends for his father's role in the drug war that racked Colombia.
Marroquin published a best-selling book in 2014 entitled "Pablo Escobar: My Father", which revealed details of wild parties where pinatas were stuffed full of tens of thousands of dollars in cash, and has just released a follow-up book.
JOIN OUR PULSE COMMUNITY!
Recommended articles
Why DCI will conceal the face of suspect behind Nairobi Hospital staffer's murder
Live
Treasury CS explains why KRA Service Revenue Assistants need paramilitary skills
DCI flushes out prime suspect in Eric Maigo's murder
Nairobi clubs rush to prevent fines for using clients' photos on social media
How Secret Service handled Nairobi tour of U.S. Defence Secretary Austin [Video]
MCA arrested in connection to defilement of 14-year-old
Preliminary investigation reveals why 10-storey Mirema building collapsed
Fear grips congregation after gunmen invade church, rob cash & phones
Duties Ahmednasir wants Ruto to remove from Gachagua's office