16-yr-old teenager with skin disease narrates harrowing experience
The victim's mother, Devkunwar, thinks death is the only way out for her daughter who has experienced cases of victimization.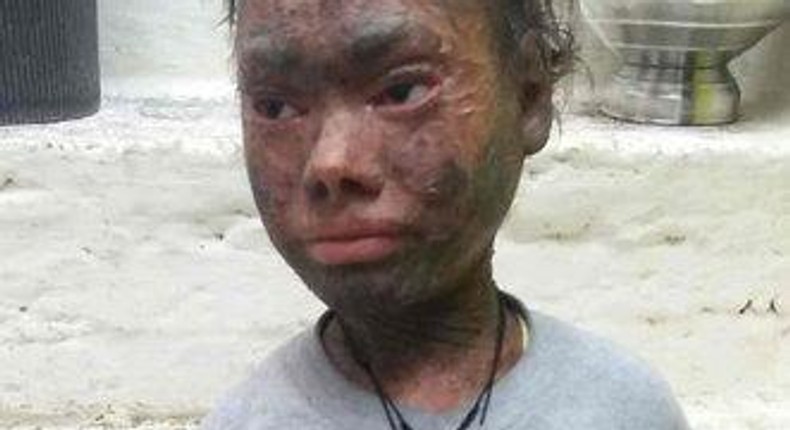 A 16-year-old girl, Shalini Yadav, who suffers from a skin disease known as
Her condition which causes her to shed her skin every 60 days has also gotten her expelled from school.
To prevent her skin from hardening, Yadav often applies water and lotion on her body to slow down the process.
The teenager is not the only bearing the brunt of her unfamiliar skin ailment. She states that her family have had to suffer as well.
Socially, she has not been able to have friendly relationships with her peers as they often keep her alienated because of her scary face.
"I wanted to study but they threw me out of school as the children would get scared by seeing my face.
"Everybody in the family is suffering because of my medical condition. But what is my fault? What sin did I commit to be cursed with such a disease. I want to live. Please help me, if you can."
Yadav's mother, Devkunwar, seems to think death will be the kindest outcome for her daughter who has had to endure all forms of victimization.
JOIN OUR PULSE COMMUNITY!
Recommended articles
365 hospitalised after buying & eating meat
Karen Nyamu kicks off plan to increase minimum wage for Kenyans by 50%
Kenyan dad dies hours after Facebook farewell to friends & family
Ruto backs plan to sell parastatals without Parliament's approval
MCK denounces Raila's newspaper boycott
Former KBC presenter Bonnie Musambi lands State House job
Raila announces anti-govt protests to be held twice a week
Ichung'wa warns police IG on consequences of not arresting Raila, Uhuru
Well-wisher crosses 3 counties in rush to save 24-year-old lady's life