KRA allocated Sh1.2B to go after Kenyans evading tax
KRA is set to unleash a team of officers in its relentless pursuit of tax evaders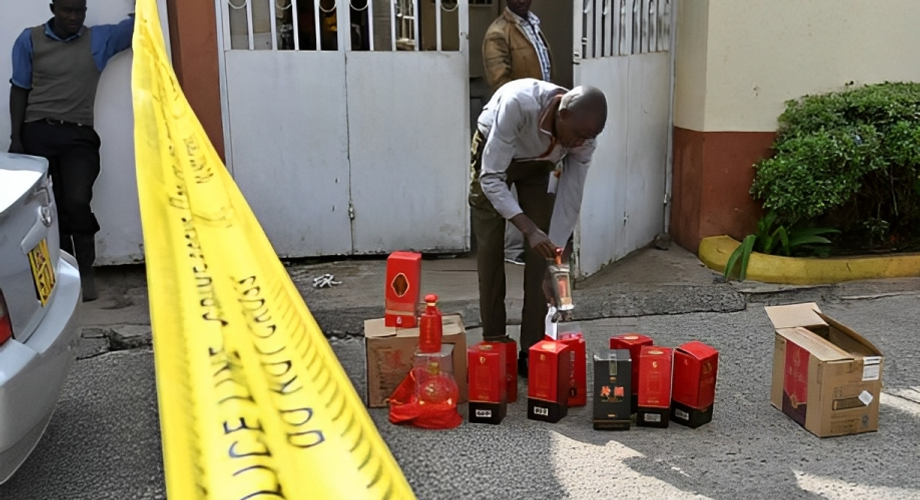 The Kenya Revenue Authority (KRA) has been granted an additional Sh1.2 billion in funding to strengthen its workforce.
The new hires will be expected to focus on intelligence gathering, identifying and apprehending tax evaders.
The proposal by Parliament's Budget and Appropriations Committee is part of the government's determined efforts to enhance revenue generation and reduce the dependency on borrowing.
By expanding its team, the KRA aims to enhance revenue collection from planned levies and intensify its pursuit of tax evaders across the country.
The Treasury's objective for the upcoming fiscal year, beginning next month, is to raise a minimum of Sh400 billion in additional taxes.
President William at the KRA headquarters at Times Towers where he filed his annual returns
The KRA, responsible for the majority of the government's cash flow, is projected to achieve revenue collections amounting to Sh2.43 trillion, surpassing the current target of Sh2.04 trillion for the fiscal year ending in June.
Strengthening surveillance and digitalization efforts
To combat tax evasion effectively, the KRA intends to enhance its surveillance capabilities.
The authority will deploy Internet-enabled cameras at excisable goods processing plants, enabling them to monitor and track activities more efficiently.
Furthermore, the full implementation of digital electronic tax registers (ETRs) will contribute to revenue growth by promoting transparency and accountability in the tax collection process.
Additionally, the KRA's enforcement unit has been actively utilizing various databases to pursue suspected tax evaders.
These include scrutinizing bank statements, import records, motor vehicle registration details, Kenya Power records, water bills, and data from the Kenya Civil Aviation Authority (KCCA) to identify individuals who may possess undisclosed assets, such as aircraft.
Tax leakage
The KRA has turned its attention to the rising importation of luxury goods and substantial investments in real estate, which have raised concerns about potential tax leaks.
By addressing this issue, the KRA could potentially tap into a significant revenue stream, yielding billions of shillings in additional income for the Exchequer.
Pulse Live Kenya
The tax authority is actively seeking detailed information regarding suppliers and contractors engaged by county governments, as this could shed light on potential tax evasion schemes.
By establishing stronger linkages with external entities and utilizing sophisticated surveillance measures, the authority aims to curtail tax evasion and foster a culture of compliance among taxpayers.
JOIN OUR PULSE COMMUNITY!
Recommended articles
Binti Said's mission to protect Kenyans from harmful pesticides in food
Ukraine plans to fight hunger in Africa despite the dangerous transport routes
Top 10 African cities with the least affordable housing
AI in agriculture: George Mwangolo's project dubbed Baobab wins $2,500
Top 10 African Countries with the best digital quality of life in 2023
Kenya's treasury slashes local borrowing target by $1.12 Billion. See why
Understanding why lenders require selfie when signing up for mobile loans
Investor confidence in Uganda takes a huge hit, here are the details
Nigeria's oil production spikes, boosting the country's earnings by N188.7 Billion