Why you shouldn't be afraid to quit your job [Pulse Contributor's Opinion]
Maybe we need a miracle to transform workplaces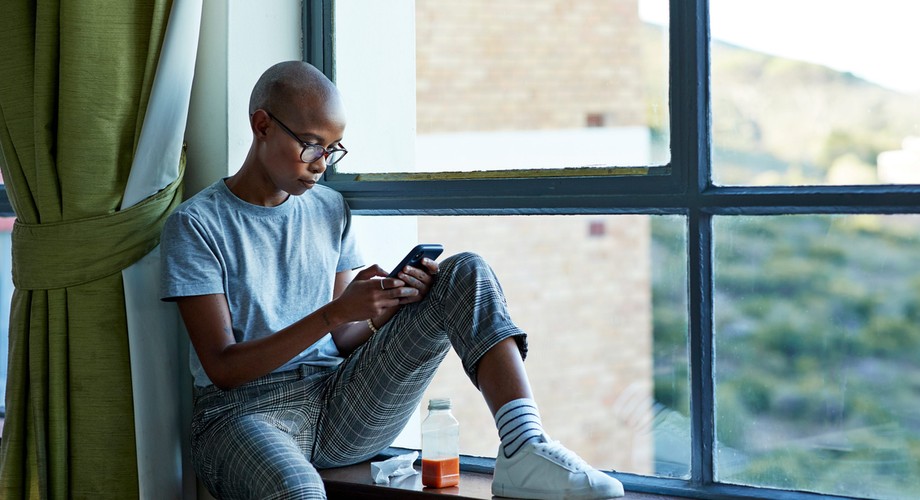 Face it, life is full of worries and problems, big and small and Covid-19 made a bad situation worse.
Whether it's the increased illness and death, mental pressure or even closure of businesses, challenges seem to be more intense and magnified.
In particular, the labor market has become tougher. Having a job is not only rare, but a blessing. Yet, millions of people find the work they do unfulfilling, which lowers their quality of life.
Pay attention to the way you feel when you wake up in the morning to go to work. Are you fed up? Are you tired of the status quo? Do you believe there has to be more than this?
Some jobs feel like punishment
Aside from feeling overworked and undervalued, for some it would seem time for coffee with friends, indulge in a hobby or do the small things in life that give you pleasure such as taking a walk is impossible.
Compounded by pressure from external factors that can or cannot be controlled, we're less motivated and our quality of life is deteriorating.
Now, if you're no longer happy with your job it's okay to leave it, however, so many hesitate in leaving work despite finding the work unfulfilling.
Just so you know, many have left careers and started on a new path because they wanted something different, purposeful or fulfilling.
I once told a friend; work has never been nor will ever be the problem
Having a job allows us to have a source of income to provide for ourselves and our families – to cater for both needs and wants. And working hard to achieve our dreams is what we must to do. But the fact that bills have to be paid, doesn't mean that you should compromise on the quality of your life.
Is any job better than no job at all? I don't think so.
Unemployment is bad but some jobs might actually be worse. So, if you want to change your dissatisfaction with your current job, it will not be easy – it will require you to take a leap of faith, courage and persevere through some hard times.
via Google Images
Don't be fooled, life is short because our time on earth is limited. Stop worrying about the "what ifs" and start building a career path that offers you more of life – a combination of personal development, self-care, growth, fulfillment, and joy.
Money comes and money goes but your health, mental well-being, time for yourself, family and friends should be a priority in your life.
Now more than ever, we need new perspectives, different ideas and broader ways of thinking about work.
Maybe we need a miracle to transform workplaces, however, for now you must decide whether it is time to leave or stay.
Pulse Live Kenya
The foregoing is an Opinion Article submitted to Pulse Live Kenya for publication as part of the Pulse Contributors initiative.
Pulse Contributors is an initiative to highlight diverse journalistic voices. Pulse Contributors do not represent the company Pulse and contribute on their own behalf.
Should you wish to submit an Article to Pulse, do so via contributors@pulse.co.ke.
The Author, Linda Okero, is a communications and development enthusiast who has been enhancing socio-economic transformation in Micro-Finance, Government, Business Acceleration and Advocacy space. She is the Coordinator of the UNCTAD Youth Action Hub – Kenya, a YALI Alumni and Associate Fellow of the Royal Commonwealth Society.
JOIN OUR PULSE COMMUNITY!
Recommended articles
A new survey reveals potential impediments to Kenya's private sector growth
Africa has all it takes to eradicate hunger
Tea farmers to pocket Sh584.8M in dividends
DRC and Angola set aside a 50-year oil block dispute to become joint holders
Top 10 most popular remote working destinations in Africa
Tanzania could become the top investment destination for Australia
From watchman to CEO - inspiring story of 29-year-old Josphat Mose
Nigeria's fuel subsidy removal sparks nationwide price hikes
Sylvia Mulinge's Biography: Education, career, family & net worth
Faith Kipyegon makes special dedication after shattering world record in Italy
Fred Arocho, Eric Njiru thrill fans as football season concludes [Photos]
Unleashing the power of M-PESA & its impact on mobile banking and sports betting
Comedian Arap Uria received by Senator Mandago after cycling from Eldoret to Nairobi
Thika Sports Club, next stop for NCBA golf series
Big Ted's inspiring message to Kenya's rugby community
Fitness influencer Shiv Simani joins fight against sports neglect by gov't
Kipchoge wins Sh7.4M prize in Spain
Ombachi shares how career-threatening injury pushed him into content creation