Radio Personality cum singer Tanasha Donna has sent a special message to her fans after her new song dubbed "Radio" clocked over 200K views in 24 hours.
A thankful Ms Donna uploaded a screenshot of her new video on YouTube, appreciating fans for the support they have accorded her new jam featuring Barack Jacuzzi.
The NRG presenter who made her debut in the music industry on Monday, mentioned that she had not expected such overwhelming support on her first project.
She further accredited WCB President Diamond Platnumz, revealing that she has been able to ride on his fame since hooking up.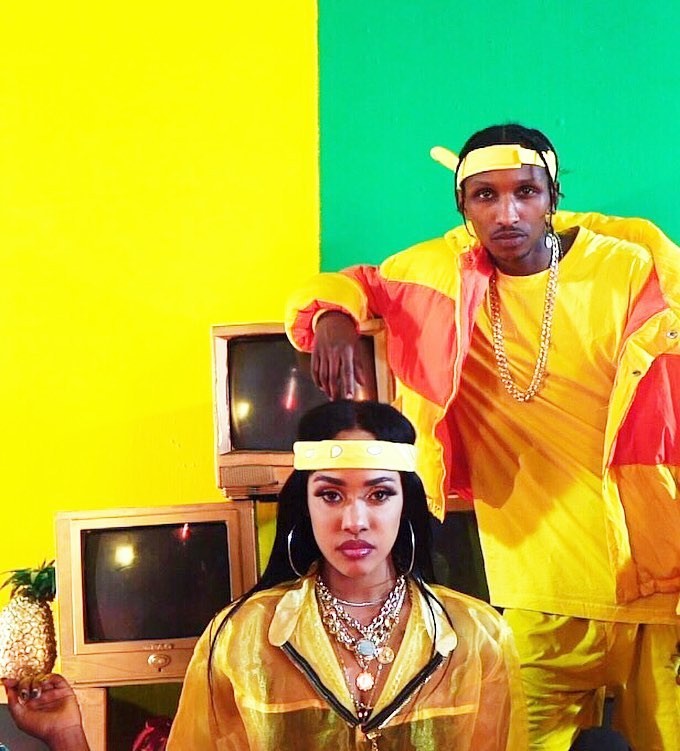 Tanasha Donna and Barack Jacuzzi in Radio Video
Donna's message
"I woke up to this. 228k views in 24 hours. Thank you Papa God. To some this may not be alot of views but to me this is more than what I expected for my first video. I thank each and every one of you who's shown me support on this track. I thank the entire team on board that worked so hard on this hectic day to make this happen. I thank all the successful artists who reposted this song. I thank my lover cause without him I probably wouldn't get much recognition/following to grow my platform. I thank my beautiful country Kenya. I also thank all the support Tanzanians and the rest of the world that have seen this have shown me. I'm blessed. Now I wanna see those videos of ya'll vibing to this. Tag me and I will repost the most creative ones. Let's keep the fire burning. Nawashukuru sana. PS: THIS IS JUST THE BEGINNING" wrote Tanasha Donna.
The song "Radio" has been received well across East Africa, with the Wasafi crew led by Chibu Dangote drumming support for it on their social media platforms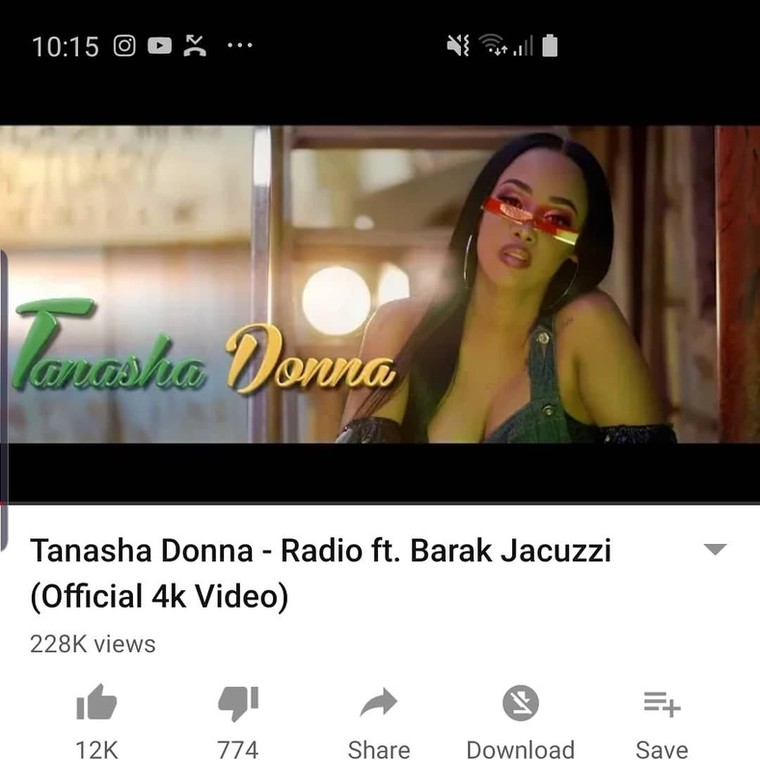 Tanasha Donna and Barack Jacuzzi in Radio Video
"MY DEBUT SINGLE RADIO FT  IS OFFICIALLY OUT NOW!!!!! GO AND CHECK OUT THE LINK ON MY BIO!!! I've prayed so hard for this moment and it's been a tough and emotional one, I hope you guys enjoy it! Nothing but love. Nawapenda" reads Ms Donna's debut caption
Diamond wrote "SUCH A MULTI TALENTED FEMALE... PRESENTER / SINGER / WRITER / STYLIST / CREATIVE E.T.C....THANK YOU FOR CONTINUE MAKING ME / EAST AFRICA AND THE WHOLE WOMEN IN THE WORLD PROUD!!!   OUT NOW!!!"
Video