'I was framed' Man accused of stealing 4 Billion Kshs from KRA spills the beans
Alex Mutuku became a media sensation after he was accused of hacking into the KRA system and stealing 4 Billion Kshs.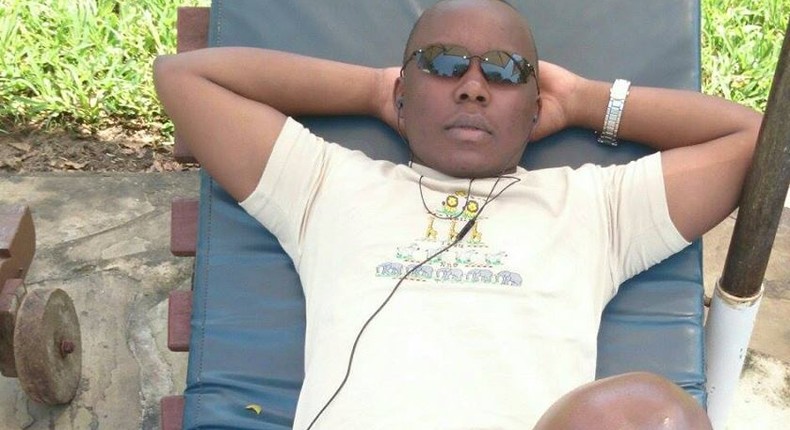 Interest in his life increased by multi-fold after he was discovered to be living large by Kenyan standards.
Taking to social media, Alex responded to accusations levelled against him and accused the media of twisting facts
"After all the media frenzy, I've been forced to respond with a handwritten letter through my brother who has come to visit me. My life was darkest in 2015 and after that I decided nothing will ever take me back to that dark time. Not anyone. Not even this and certainly the media twisting facts. Hence my phrase 'Nothing can stop me, I'm all the way up…' I'm sure most of you are familiar with the lyrics. I'm always smiling. Even now, I have learned to love myself. And trust me; I've never loved myself more than I do now.
"Now, since 2015 I've never taken time off. I struggled with a lot of things but eventually overcame all. So, 2017 is here and what do I do? I decided one of my new year's resolutions is a trip of East and Southern Africa and one international trip. I buy my international ticket and embark on the east African trip. From city to city. On bus. No flying- too expensive – and I document everything on my FB timeline. By the time, I get to Tz, I've spend 73k, already broke and the deadline to register as a voter is quickly approaching. I decided to come back. Now, it has all been twisted as 'living large'. Wow. But I understand people have to make a living- in this case selling more copies."  The message read.
He then went on to revel how he was framed for a crime he says he didn't commit:
"By March I have ticked two resolutions for this year. I get back, I'm arrested. Why? KRA has lost 4B. Not a million but billion. When they told me that, I laughed. I laugh even now. I'm not stupid. Clearly, I'm the patsy. Those big cajunas at KRA looted the cash and then in a smoke-filled room, smoking their Cubans – forgive my imagination; it probably was an office- decided this. Oh, this Alex boy just went on a trip and stupidly plastered it all over FB. What's more, he has a similar case. Perfect! Go get him."
Anyone with half a brain can figure that out. Four billion doesn't just disappear like that without anyone noticing- for years. Even slowly.
1. I DO NOT have 4B, or any part of 4B. In fact, my life's savings are not even remotely close to one billion, let alone four
2. I have NEVER worked at KRA nor do I know anyone who works there. If I did then I do not believe I'd have queued all those hours renewing my license or transferring my bike ownership. Those queues are just life draining.
3. I believe this is a test and just like every storm, it will pass and I will emerge victorious. The truth never stays hidden. All will be revealed in due time. God's time is the best. For now, I'll keep smiling and praying.
4. Everyone who knows me personally knows that I don't like asking everyone for it. My bail ruling is coming up on the 28th of March and I'm praying and hoping for two things. One that I be granted bail and two, it's a REASONABLE amount. Now reasonable of course is relative to everyone and for me that's 100k as that's what I can afford. But I'm not the magistrate. All I can do is wait."  Part of the post read before he gave Kenyans details on how they could bail him out using some MPESA and KCB pay bill numbers.
Recommended articles
Mulamwah reveals next investment as Kitale mansion nears completion
Diana credits Morgan Bahati with family's success & the memory she holds dear
Kwambox lights up social media after hosting 10/10 show & impressing on Citizen TV
Akothee over the moon after her 'son' graduates
Meet Stephen Opondo: From Atito of 'Classmates' to starring in a Japanese film
TikToker dies days after posting a video about death
Juliani's 'Total Man' & 7 other fresh songs of the week
Breeder's lines on Mungai Eve could give Director Trevor a reason to worry
Marlaw's Biography: Age, financial struggles, music hiatus & comeback