10 types of roommates that will make you remember the good ol' campus days
Did you ever room with one of these people?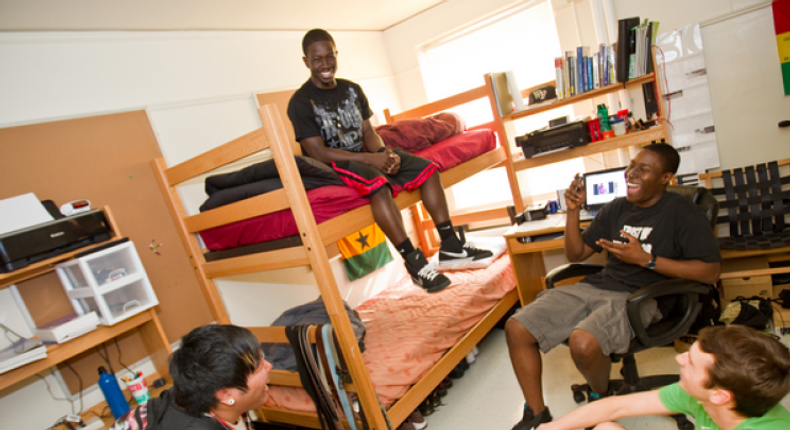 You are bound to meet different types of roommates in university and college campuses.
Some you'll get along with while others you won't be so compatible with. For those that had the opportunity of sharing a room with a stranger can relate to at least one of these characters.
If you never knew one of these then you might have been one of them.
Here are 10 types of roommates you are bound to meet in campus.
It's not just untidiness but good hygiene means nothing to them. They can go for days without showering and you can't recall ever seeing them washing their clothes on Saturday mornings like everyone else in the dorms.
2.The one that paid for the room but you never see them
It's like they don't exist. Their parents paid for the room and you know you have a roommate but they are never there. In fact, the last time you saw them was when the two of you joined school.
This are the ones that either have a boyfriend/girlfriend they are playing house with off-campus.
This roommate you wouldn't really mind. They always keep the room clean and tidy and you never have to worry about that. Problem comes in if they are obsessively clean and always cause a fit if the room's curtains haven't been opened for a while.
They are always up for a good time. They made campus life pretty interesting if you were into the party life and time with them was anything but boring.
These are the ones that participated in every religious event in campus and organized various keshas in campus.
6.The one that borrows everything
It's like you were shopping for two and you didn't even know it. They borrow everything from your favorite shirt to a bar of soap. We are talking about the ones that do their own shopping and probably have way more than what you do but will still prefer to use your stuff – makes no sense.
Then there is this type of roommate that is always getting freaky. They have someone different in their bed all the time, you even lost count.
This is one of the most frustrating types of roommates to have because you can't trust them with anything. Your things are always getting lost and you know you weren't robbed.
There no fun. Like at all
All roommates are not all bad. There are some that you click with the second you meet them and make your life in campus feel like heaven.
Recommended articles
Jimmy Gait speaks after being put on the spot by Eric Omondi
Hii imeenda! Director Trevor reacts after Harmonize's reply to Eve Mungai's post
Diamond Platnumz is getting back to his roots & fans are loving it [Pulse Editor's Review]
Governor Kihika throws lavish birthday party for her daughter Tiffany [Photos]
Willy Paul, Esther Musila hit back at Eric Omondi after online rant
Kamene Goro teases next move after leaving Kiss FM
Tems wins, Burna Boy loses at 2023 Grammy Awards [See Full Winners List]
I quit music - Mbuzi Gang member says after loss of father
Harmonize thrills fans in packed Embu concert [Video]