DJ Fatxo faces backlash for reporting Jeff missing after just few hours
Netizens have questioned why Dj Fatxo quickly reported Jeff missing within hours of his disappearance.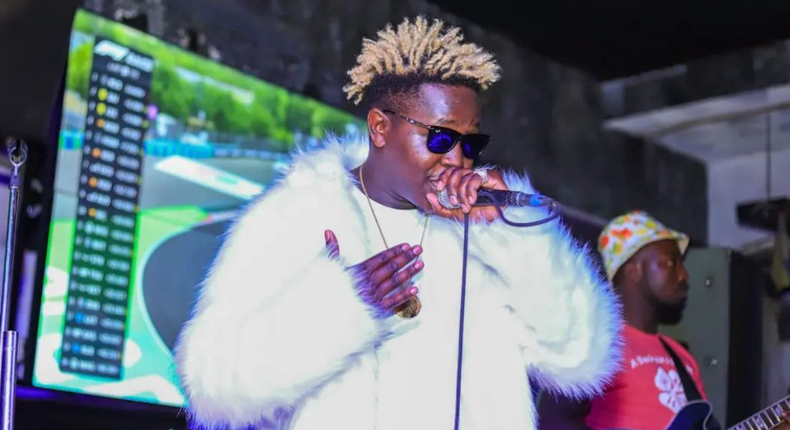 DJ Fatxo has sparked controversy after revealing he reported Jeff missing within hours of his disappearance.
In a press conference held on Sunday, March 12, the Mugithi star issued a statement to clear up the misconceptions surrounding his actions.
The DJ explained that he had left his house in Kasarani with three ladies and returned a few hours later to find Jeff was not around.
"We went with Jeff to my house and then I immediately left with three ladies then, later coming back after a few hours, finding that Jeff is not in the house and the others are there, I am the one that actually went with them to the police station to report that Jeff is missing," Fatxo stated.
Fatxo's actions have been heavily criticized online, with many questioning why he quickly reported Jeff missing after only a few hours.
Fatxo also addressed the issue going around that he did not mourn Jeff.
Many social media users quickly pointed out his lack of reaction was suspicious. In defense, he said he tried contacting the family, but his calls went unanswered.
"I contacted the family to tell them that Jeff is no more. I told them I would support them so they could bury their own son. But it came to a point where I was not getting any response," Fatxo explained. "Maybe Mama Jeff is unaware that I reached out, but I did."
Pulse Live Kenya
The DJ said he even asked his mother to contact the victim's mother, but it was all in vain. He said he could not attend the burial when the family failed to respond to his calls.
"There is no way I can lose a friend and fail to mourn them," he said. "I understand that people may have their suspicions, but I did everything I could to reach out to the family and support them during this difficult time."
Fatxo emphasized that he is willing to provide any information necessary to help unravel the mystery surrounding Jeff's death.
Fatxo's lawyers were also present during the press conference, and they emphasized that their client was not responsible for Mwathi's death.
Pulse Live Kenya
Jeff Mwathi, a 23-year-old interior designer, passed away on February 22, 2023. The cause of the interior designer's passing is still unknown.
Recommended articles
Eric Omondi secures release for 22 petty offenders from Nairobi West Prison [Video]
Terence Creative & Milly Chebby speak out after shocking act of vandalism
Former Aziza actor Luwi Capello narrates life-altering accident that affected brain & erased memories
From sin to salvation: Brendah Jons finds peace in Jesus
Anita Nderu takes on new challenge as she heads back to class, reveals future plans
4 professionals you should avoid in a partner, according to Oga Obinna
Vivian in mourning after losing her sister
New details emerge on pastor's death in singer Dishon Mirugi's house
Akothee opens up on escaping reality with sleeping tablets