Mejja's song with over 2 million views deleted from YouTube
Mejja has vowed to deal with the upcoming artist who reported his song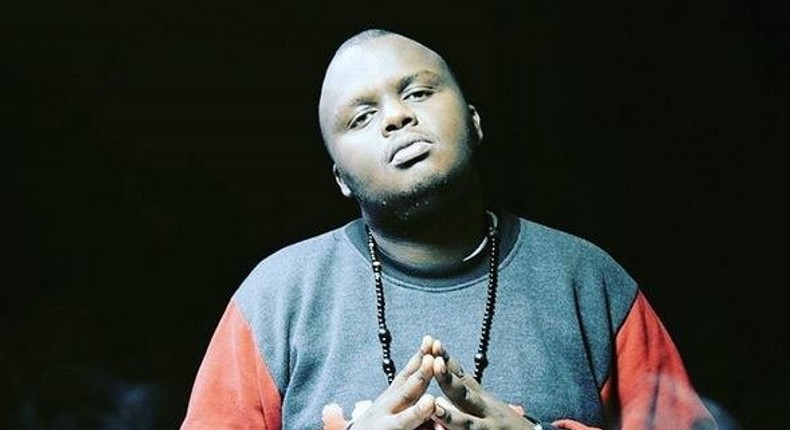 Kenyan musician Mejja has had his song taken down after accumulating more than 2 million views on the platform.
The "Tabia za Wakenya" song was allegedly pulled down after a copyright claim on the video by upcoming artist Bouja Bwuoy.
In a post on his Instagram, the "Siskii" hitmaker vowed to deal with the artist who caused his video to be taken down.
"But I will never give in but I am done being the humble guy, I will deal with this one! I am so frustrated. According to YouTube rules, it doesn't matter if I am right, I have to wait for two weeks before my video is uploaded.
Mejja deletes new song Pulse Live Kenya
"You can slow me down but I am not giving in, God above everything," Mejja said.
The genge artist had also been accused by another upcoming artist called Revina of stealing the same song from him.
Music fans are trying to understand who between the two newcomers and Mejja is the real copyright owner.
Pulse Live Kenya
This comes in the wake of another accusation made against him that ended up costing him his song #NaitwaMejja.
The song was pulled down from YouTube hours after it's release.
The "Siskii" hitmaker confirmed the song was pulled down from YouTube because it was reported for sampling and the person who reported him refused to come to an understanding with him.
Recommended articles
MCA Tricky shares his master's grades as he enters final year of study in engineering
John Allan Namu's brainchild marks 8 years, he reveals major lessons learnt
10 male singers who immensely benefitted from collaborating with Sheebah
Kate Actress outshines 9 top African thespians to be crowned Actress of the Year
Sonnie Badu criticises absentee fathers, says they are 'useless'
Wakadinali biggest winners as Spotify unveils most streamed artists in Kenya [List]
Proud mummy moment for Pierra Makena as daughter's talent secures her a movie deal
Iyanya advices happily married couples to keep off social media
Yvette Obura recalls pre-birth struggle as she marks daughter's 8th birthday