Why Diamond doesn't want his daughter to join music
He has now vowed to never allow his daughter to become a musician because...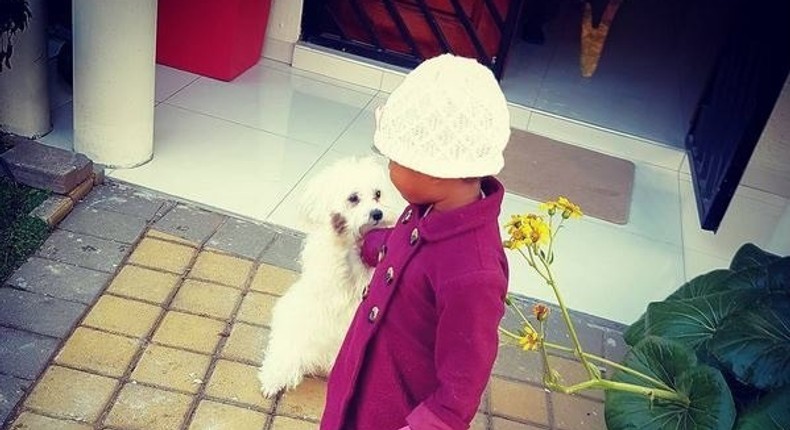 Diamond Platnumz is in the country ahead of the Koroga Festival.
After many questioned why Diamond is at Koroga instead of rushing to Zari Hassan's side following the death of her other baby father, Diamond has finally explained why.
He disclosed that the contract he signed with Koroga requires him to honour his side of the bargain and perform. But as soon as he is done with his concert he will jet off to Uganda to comfort his wife and the family as they prepare to lay Ivan to rest. Aside from that, he revealed that he had talked with Zari and comforted her after tragedy befell her family and she has agreed that he performs here then jets into Uganda.
Before his concert tomorrow, Diamond has been to a number of interviews. Yesterday he was at Capital F.M before getting hosted on the Trend by Larry Madowo. They talked about a lot of things like his career, family and Ivan's sudden passing. For those who missed it, we have some snippets from the interview.
"How has fatherhood changed him?" Larry sought to find out.
"Kuwa baba imefanya niwe makini zaidi, imenifanya nifanye kazi kwa zaidi, imenifanya nipunguze totos kidogo unajua, I gotta be honest. Imenifanya nitulie sababu nina watoto na wananitegemea niwatengenezee future nzuri. Imenipa akili ya kuanza record label, I thank Zari and God" He said.  (Translation: Being a dad has made me more careful; it has made me work harder and has helped me reduce the number of women in my life I gotta be honest. It has made me settle down because my children depend on me to create a great future for them. It has inspired me to start my own record label (Wasafi). I thank God and my co-parent Zari Hassan)
"So would he want his children to follow in his footsteps and become musicians? "Larry asked.
" Mtoto wa kiume nataka awe msanii, wa kike asiwe msanii. Watamla sana! Mwanamke anatongozwa na watu tofauti kwa hivyo anapokuwa msanii, watu wanaomkujia wanakuwa wengi, so kutongozwa kwingi...da!  Wataniua kwa pressure." He said amid cheers from his fans. (Transalation: I would like it if my son Nillan became a musician but not my daughter Tiffah, men will have too much sex with her. An ordinary woman has a lot of men hitting on her so when she is famous they come in multi-folds…and these men will kill me with blood pressure as I worry about my daughter and the men coming her way.)
"Ulikuwa fisi sana kabla uoe?" Larry sought to find out (You were a thirsty man before getting married weren't you?)
To which Diamond replied with " Unajua ukiwa mwanaume lijali kwa position yangu lazima utaa…nilikuwa katika harakatai za kutafuta lakini nilipompoata Zari nikatulia. (When you are a young man with the kind of fame I have, you will definitely have a lot of sex with women. But that was the old me when I was searching for a spouse, I have now settled with Zari.)
A woman Diamond says he adores because she knows how to plan a budget and helps him manage his expenses and save.
Recommended articles
WATCH: Brandy Maina & Okello Max team up to thrill fans in electrifying live performance
Meet Daudi Anguka: 'Pete' showrunner from Bondo & award-winning filmmaker
Muthoni Mukiri: How to successfully borrow money from your guy
Jalang'o forced to halt training with the National Assembly basketball team
Ex-Citizen TV anchor Kimani Mbugua gets Sh420,000 cash
'Sound of Freedom': Jim Caviesel's new movie is inspired by real-life experiences of an activist
Story behind Dennis Ombachi's tag name 'Roaming Chef'
King Kalala opens up about marriage & dreams of having 7 kids
Nicki Bigfish saves the day for man he intended to prank