Njambi opens up about tough pregnancy
Gachomba is a mother of two.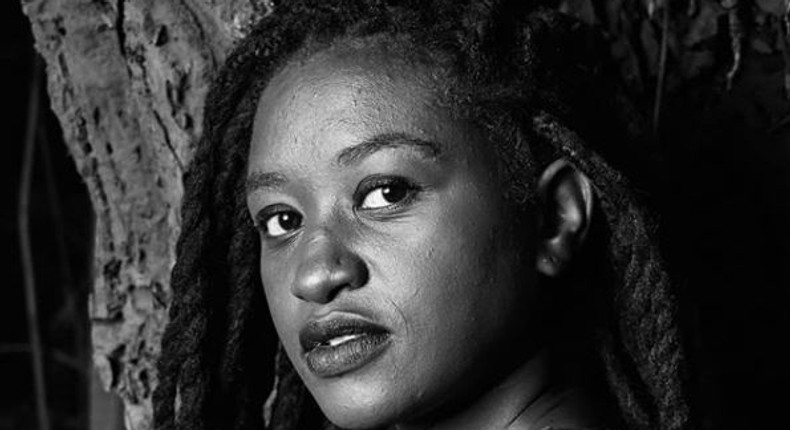 Former Real Housewives of Kawangware actress Njeri Gachomba aka Njambi has opened up about how tough her first pregnancy was.
In a recent interview, the mother of two spoke on the experience saying that she didn't even know the importance of what her water breaking, meant.
"My water broke and instead of going to the hospital, I went to my mother-in-law as she lived around. I was meant to go on a roadshow on Friday, Saturday, and Sunday.
On Saturday morning I told my mum I was going on a roadshow but my water had broken. She was very upset and asked me If I was mad given I was just at home laying on my bed, luckily we had booked a space at St Mary's.
TRHK's actress Njambi welcomes baby number 2, talks about miscarriage (Photos)
The doctor told me I would be taken for a CS. I however refused and told them I would only do it if I had been hospitalized for a month.
He told me they would have to induce me but I also refused and told them they could as well induce themselves. Tension for me got high because of seeing women in labour.
I had only dilated up to 4cm, so the doctor advised me to walk around to help quicken my labour."
Njambi added, "I laboured for 12 hours, I could feel the baby's head and the nurse kept telling me to lie on the bed. I warned the doctor that If they did not attend to me I would deliver on the floor.
Tamara's head was also big so I had a tear and had to be stitched up. I went back to the hospital like 15 times in the first week as I knew nothing about babies. That's why it's important to get a baby at the right age." Njambi concluded.
Njambi's first born daughter is named Tamara. She split up with her baby daddy back in 2017. A year later, she suffered a miscarriage. Njambi lost her baby five months into the pregnancy.
The stress from the sudden loss left her with a bitter taste in her mouth and she fought so hard to get rid of her anger. The mother of one felt like the world had turned its back on her and pain became her new normal.
JOIN OUR PULSE COMMUNITY!
Recommended articles
Singer Diamond Platnumz reveals the amount Zuchu will pay to terminate contract
I will always be your submissive - Diana Marua to Bahati
Jaguar makes a comeback to music with new collabo [Watch]
Diamond's message to Kenyans after declaration of president-elect
Robert Burale's advice to Kenyans ahead of declaration of presidential election winner
Jalang'o relinquishes YouTube channel as he heads to Parliament
Bahati makes first public appearance after Mathare election loss
Sonko's daughter Saumu Mbuvi in celebration after ex-boyfriend lost senate seat
'Sina maoni' man granted an all expenses paid holiday