Never Give Up hit maker Rajab Abdul Kahali aka Harmonize has made changes to his profile an indication that he might be leaving the Diamond Platnumz owned label WCB.
Across check on Harmonize's profile indicates that he has edited out the bit "Signed under WCB Wasafi Label" that used to show he is a signee of WCB Wasafi.
On July 31, 2019 Harmonize refuted claims of leaving WCB, but his recent action seems to confirm otherwise.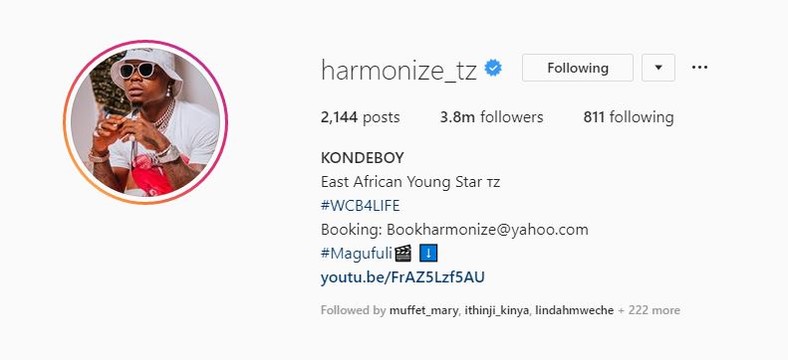 WCB Signee
Bio's of all artistes signed under WCB (Rayvanny, Mbosso, Lava Lava, and Queen Darleen) reads "Signed under WCB Wasafi Label" except that of Harmonize who just changed recently.
As per now his profile reads "East African Young Star 🇹🇿 #WCB4LIFE Booking: Bookharmonize@yahoo.com", while the other read "Musician from East Africa Tz, Signed Under WCB wasafi Booking: Bookharmonize@yahoo.com".
Just the other day, Konde Boy pointed out that reporters should focus on important issues that will help grow their music industry, instead of fighting so hard to create a rift between him and his WCB family.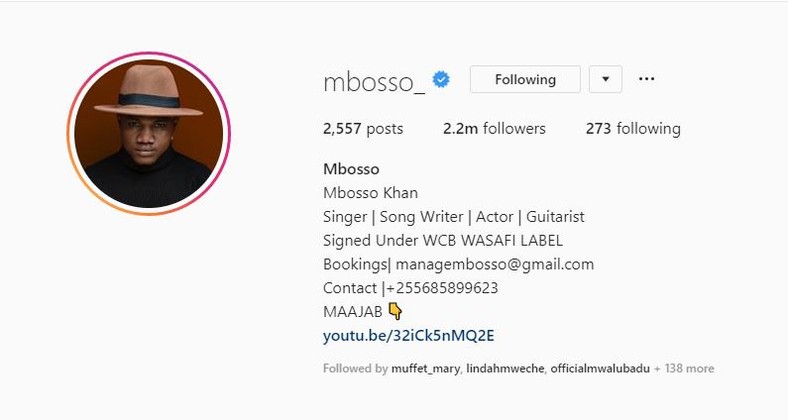 Analysts in the entertainment industry, argue that Konde Boy has grown his brand to a level he doesn't need to be under WCB in order to make it, and he should consider going independent.
As a way of making work easy, Diamond has delegated duties at WCB and all his signees have a team that reports to him at the end of the day.
In July last year, Rich Mavoko also made similar changes and in the long run he ended up parting ways with the Label.
Is Harmonize leaving WCB Wasafi? Only time will tell.