I've undergone the same pressure as the character - Dakore Akande
Nollywood star actress, Dakore Akande has spoken on her role as the lead character in the new romantic comedy, Isoken.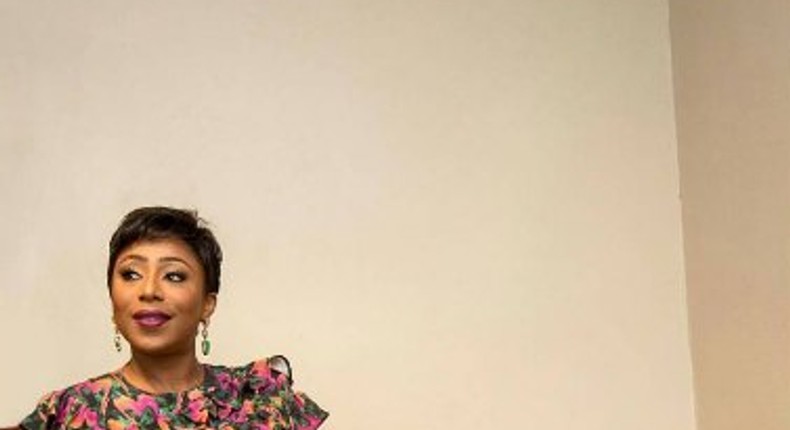 Dakore Akande, the lead character of Jade Osiberus new romantic comedy,
In a recent chat with the mother of two, the delectable actress said: "I'm glad that Jade thought of me t even attempt this project Isoken just spoke to me, the character jumped at me at the page like as I was reading the script, I could feel and understand where the character was coming from because I've been there and I think a lot of Nigerian women have been there and are still there."
Speaking further on the character she played alongside Joseph Benjamin, Funke Akindele and Tina Mba, Dakore said: "The pressure is unreal, the pressure to be married, to have gone to certain schools at certain times, and have certain associations in the society, you know the impact is just too much and I love the way Jade brought about the movie because it's not heavy as there is that infusion of comedy, colour, light and the array of talents.
"So when she told me about her aspirations for the movie, it was definitely, it aligns with what I want to see in Nollywood because the industry is just growing from strength to strength," she said.
On being choosy about the roles she plays, Dakore said: "I think it through in choosing the character that I have to portray as an artiste because I believe it's so much like life itself and it's hard when you are spreading your energy in so many things, and coming after "Fifty", I needed to be sure whatever come after that should also make a statement and take it up a notch."
Dakore also disclosed that the young director cum writer of the movie, Jade Osiberu challenged her a through the movie shooting.
"Jade definitely challenged me as an actor to push my craft and I'm certain everyone will be blown away with it. I can tell you it's not easy being a wife, a mum and still dropping those top notch work, it's not easy but I'm really grateful for been given the opportunity to be in this movie," she said.
Billed to premiere in London and Lagos in June 2017, "Isoken" film takes a look at the societal pressure faced by unmarried African women despite their career success.
Recommended articles
They dug up information about my hubby & kids, I've never healed - Zubeida Kananu
Bomet groom whose wedding was cancelled last-minute counters bride's statement
Frankie Justygymit breaks down 3 ways he prioritises his income as he co-parents
'Becky' actor Brenda Ngeso reveals truth about relationship with Tito & battle with goitre
Over 600 kidney patients flock Prof Jay's DM after launching wellness foundation
Prophet Carmel breaks silence on the mystery of his missing wedding ring
Jackie Matubia comes clean on rumoured bae after sharing video of romantic moments
Risper Faith's emotional message at her dad's funeral in Bungoma
Nyako lights up social media as lecture to viral nanny Rosie backfires