I've been through some dark times - Joey Muthengi speaks on being suicidal
She has battled depression since the age of 14.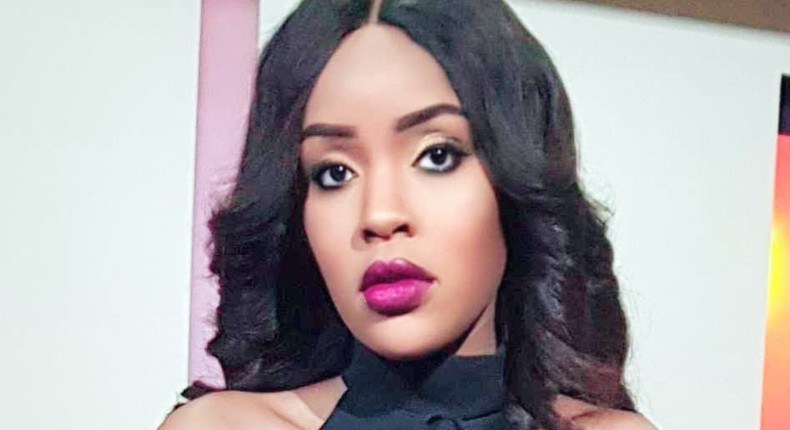 Joey Muthengi has been through some dark times and was at some point suicidal due to depression and anxiety.
"I have struggled with depression and anxiety since I was a teenager. I started seeing a therapist at 14 years in high school," she said on Radio Jambo.
Joey disclosed that she would run away from school due to depression but at that point, she couldn't understand her behaviour. "I kept running away from school and I didn't understand why. My parents wakanipeleka Kijabe wakaniambia kaa huko! Walikua wananidrop shule wananikuta home, I went to Rift Valley Academy. It started a long time ago and it's something you struggle with for the rest of your life its not something that can be cured, I have been on medication before, I am not currently."
She then went on to explain that the thing with suffering from depression and anxiety is that you interpret and react to things differently and certain things can push you over the edge.
"Sometimes life happens and the way you react as someone who struggles with anxiety and depression is that you can be a little extra than a regular person. I have been through some dark times," Joey said. Thankfully she is doing much better now.
ece-auto-gen
Joey Muthengi is not the first celebrity to open up about battling depression and being suicidal. Kiss 100's Chito Ndlovu disclosed in a social media post that he tried killing himself thrice. Thankfully, he failed.
ece-auto-gen
"There is a time I tried to take my own life three times. I tried 3 times, I successfully failed. I was so deeply depressed, I didn't want to hear about God, I didn't want to hear a verse and it all didn't make sense. At that point in my life, God felt far from me.
I was in such a dark place I can't even dare imagine going back there. Many of my friends had been ripped from my proximity by events but now I see it was God saving me.
Something else that brought tears to my eyes is; I was called every 3 months for 2 years since 2014 by the Programs Controller of Kiss FM to come and work for the organization. Every time we were about to seal the deal something stalled. I remember praying with my whole heart for God to open this door and it seemed far from me.
The day my appointment letter was being printed, it was printed among over 100 termination letters. While I was getting a new job over 100 people had just lost a source of income. Man can't do that, God is the only one who can do such a thing. And here I am living that answered prayer, the thing I prayed is where I am. It gets my spirit excited like I am here for the time," Chito disclosed.
Recommended articles
Spotify releases most streamed Kenyan artistes & songs of 2022
Tems addresses trolls criticising her Dazed magazine's photoshoot
Actor Sandra Dacha commemorates parents' demise in a sombre message
Nigeria dominates Apple Music 2022 Top 100 Sub-Saharan songs
Diana & Bahati blasted for sidelining Mueni in birthday celebrations
Sh25M monthly payments & other details of Kanye and Kim's divorce settlement
Bahati pens heartfelt message to daughter Mueni as she turns 7
Kambua reveals face of her newborn, confirms she gave birth months ago
Why Karen residents want Betty Kyallo's restaurant shut down