Vera Sidika on Huddah Monroe's unhealthy obsession with her
Their beef has gotten to unhealthy levels…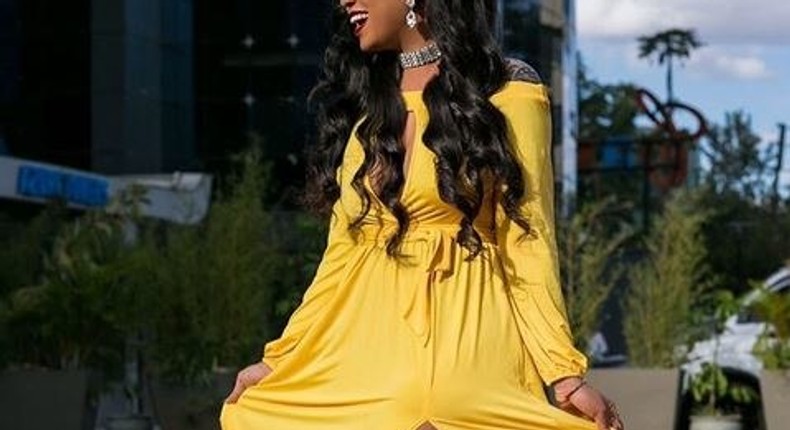 Since they became socialites back in 2013, Huddah Monroe and Vera Sidika have clashed a lot on social media.
From arguing about flat tummy tea to breast implants, the socialites' beef has been chronicled on various social media sites for all to see.
On Talk Central yesterday, Vera opened up about the beef she has with Huddah. She said that she has no beef with Huddah it's just that the petite socialite seems to have an unhealthy obsession with her.
"I don't have beef with beef with anybody not just her but I feel like she tries so hard to get me to react. She pokes her nose in my business. Sometimes she goes ahead to the lady who does my nails so that he can try and ask questions about my life and what I'm doing. I get all these reports and stuff like that. It's so uncomfortable to her because she is trying to do her job but you bringing another client's discussion is a no no." She said.
So far Huddah who has always been quick on her feet to respond to Vera's jibes has not responded to the interview but the post below had some thinking that this was a thinly veiled clap back after all the bragging Vera did on the show.
" I'm waiting for the day social media will give people a black out and people will go back into living their real life. Not faking and acting like life is so perfect. Social media creating so man low self-esteem youths, fake lifestyles of people getting other youths depressed for no reason." She wrote. Many suspect that it was Vera who has been fired at as she has in the past accused Vera of living a fake life.
Was she really firing back at Vera or are social media users just reaching?
Recommended articles
Mulamwah reveals next investment as Kitale mansion nears completion
Diana credits Morgan Bahati with family's success & the memory she holds dear
Kwambox lights up social media after hosting 10/10 show & impressing on Citizen TV
Akothee over the moon after her 'son' graduates
Meet Stephen Opondo: From Atito of 'Classmates' to starring in a Japanese film
TikToker dies days after posting a video about death
Juliani's 'Total Man' & 7 other fresh songs of the week
Breeder's lines on Mungai Eve could give Director Trevor a reason to worry
Marlaw's Biography: Age, financial struggles, music hiatus & comeback