The man who landed Wema Sepetu in trouble speaks out, after she was jailed
Wema was sent to jail over a leaked sex tape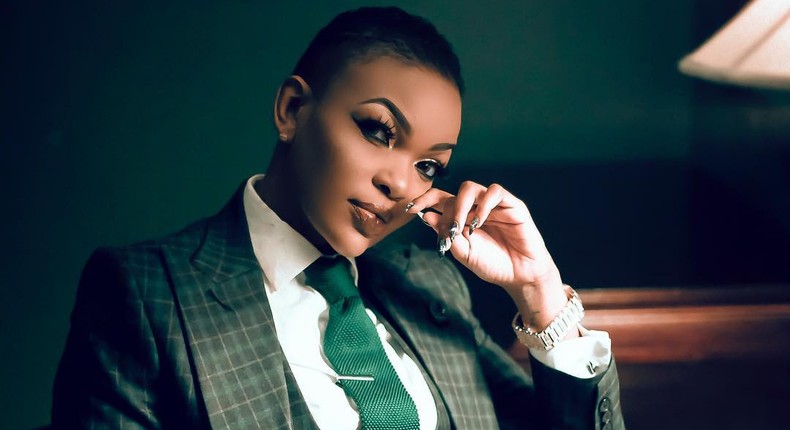 Patrick Popularly known as PCK has joined the list of celebrities and fans who have been encouraging Ms Sepetu to remain strong after being sent to jail for 7 days. PCK is the guy who was filmed with Wema Sepetu in bed, resulting to their intimate videos and photo that later landed the Bongo movie actress in trouble.
Though his Instagram, Patrick put up Wema's photo with a caption that reads "Pole sana but nimapito , hili litapita be strong.. nimeumia sana na kilichotokea but naamini Jela sio mwisho wa life yatapita na utakuwa tu strong".
On Monday Wema was in tears after being sent to jail for seven days for sharing indecent videos and photos on social media contrary to Tanzanian laws. She will be spending one week in prison as she awaits the court's ruling on an appeal filed by her lawyer.
"Wema Sepetu akilia kwa uchungu baada ya kuamriwa kwenda maabusu kwa wiki moja. MAHAKAMA ya Hakimu Mkazi Kisutu imeamuru msanii wa filamu Wema Sepetu kukaa gerezani kwa siku nane wakati akisubiri maamuzi ya dhamana," reads an update.
ece-auto-gen
In October last year, Wema Sepetu found herself on the wrong side of the law after the video surfaced online showing her in bed making love with a man she identified as Patrick.
She was then asked to record a statement with the police and later on banned from participating in any film-related works indefinitely with a fine of Tsh10 million.
The ban was later on lifted after six months.
In Tanzania, anybody who violates the electronic laws is supposed to be banned for six months, in addition to barring them from using social media or participating in any works related to music or Film.
Recommended articles
Akothee drops 'Mrs Schweizer' title from Instagram bio
BBC's Ian Wafula elevated to continental role in latest promotion
TikToker sets sight on Samidoh's heart, ready to cook her way to love
Mama Dangote shares the nicknames for Diamond & his son with Tanasha on their birthday
10 celebrities who have taken up their parents' careers
Why car dealer Nasha Travis finds Trio Mio irresistibly charming
After tears, two strikes, Ilebaye 'Gen-Z baddie' emerges winner of BBN All Stars
List: Nyege Nyege rolls out stellar lineup of performers
May you fill Yankees & the 02 - Lynn Ngugi pays tribute to Mkurugenzi after recent fete