Why Huddah is boycotting sex for one year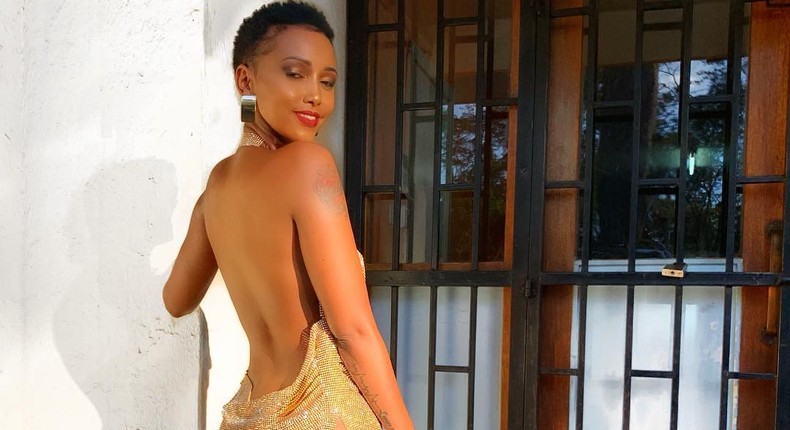 Huddah Monroe has sworn off sex for a whole year in a bid to teach philandering men a lesson.
Huddah disclosed that she got spurred into action by a DM about a lady named Carol whose boyfriend Michael cheated on her.
"Hey, guys so today I got a DM about a chick called Carol who has a boyfriend called Michael. So Michael has been cheating on Carol with multiple women. Can you imagine? Multiple women. Who do these men think we are carrying us like we are pieces of sh*t or something like that. So, guys, this is something I have been talking about for the longest time on my social media pages and I think it is high time we hold these men accountable for their actions. Hakuna venye hawa machali watakuwa wanatuchezea," Huddah said.
In support of Carol, she had joined the 'Funga Duka' sex boycott that is taking place across social media. The 'Huddah Cosmetics' CEO disclosed that her 'Funga Duka' boycott will last for a year.
"Carol has said she is closing shop and I have also decided I'm closing shop. I am urging every chick out there to close shop and let us see where these men will go. If they cannot change, let them go get Samantha's or they go look for Arimis (milking jelly) they sort themselves," she added.
The 'Funga Duka' sex boycott went viral under the #Fungaduka after Carol revealed that she has closed her legs until Michael her cheating boyfriend gets tested and starts behaving.
 She learnt of Michael's cheating ways after someone called her 'Dame wa Kichinjio' (Slaughterhouse) on campus because she has been spotted at her boyfriend's place which is notorious for sexcapades. In the video that has since gone viral Carol expressed shock that Michael didn't only cheat but his crew is known for having sex with at least 6 women in a day.
Get our Top Stories delivered to your inbox
Recommended articles
Madini Classic breaks silence on breakup during Pritty Vishy's birthday
Nonini invites fans for 40th birthday bash in Dallas
DJ Mo surprises wife in Kibwezi [Video]
Youthful MP Peter Salasya searching for a wife with these qualities
Ed Sheeran may have to pay $100m, if found guilty of plagiarising a song
Size 8 casts out demons from possessed girl in Kibwezi [Video]
Bahati is battling depression, Diana has called me twice-Ringtone
Jamal Rohosafi throws shade at ex-wife Amira with cryptic message
My twin - Diamond gushes over look-alike son[Photo]