Akothee's second-born daughter Rue Baby had fans clutching their pearls in shock after she referred to her mum as a bitch in a number of instances.
The first time Rue publicly called her mum a bitch was in March when she complained that her mother was making too much noise.
"Waaaahh… bitch you be making that noise this early morning @akotheekenya… eiii please am sleeping," she posted.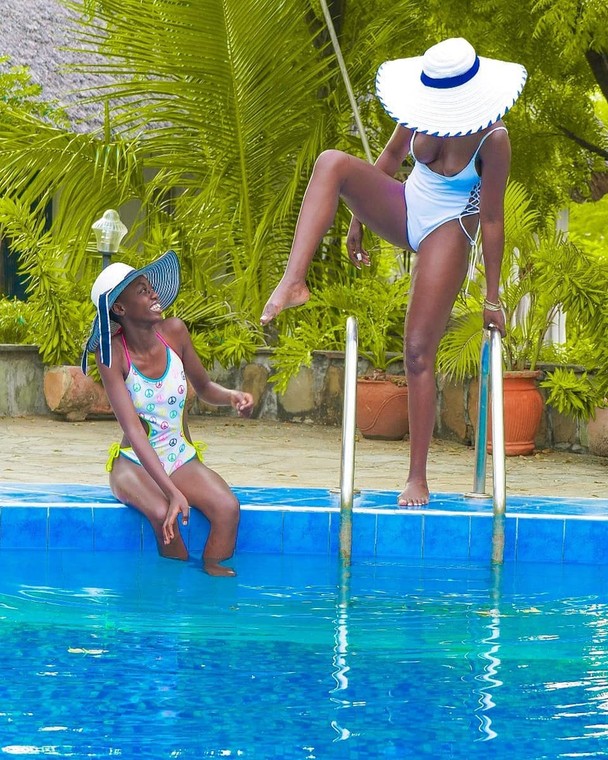 Akothee then responded by writing "@rue.baby, yes bitch you know me at 6.00 am everyone is up No wonder you threw me out of your hostel na God will see you I love you my chuchu."
In another post when Akothee was in Dubai, Rue wrote "Hii bitcchhh. We miss you man, please come back with…."
Endearment
While many may find the name bitch disrespectful especially when used to address your mother, Rue explained that bitch in the Akothee household is a term of endearment.
"It's not an abuse, si matusi. Hapana.  I would say we have the best relationship with our mum. Our mum is our best friend so anytime tuko na anything tunaeza ongea hata ukiona tukiongea pamoja you would think we are 4 sisters. So when we call her a bitch it's not a big deal, people on the internet should not take it as an insult. We are close to our mum, we have built a strong bond. We call her whatever name we want to refer to her and she doesn't mind. As long as your mother doesn't mind I think it's okay," Rue explained on Radio Jambo.