8 creative ways to keep teens out of trouble during school holidays
Teenagers being home for the holidays can mean more chances of them falling into bad company, find some helpful tips to keep your teens out of trouble.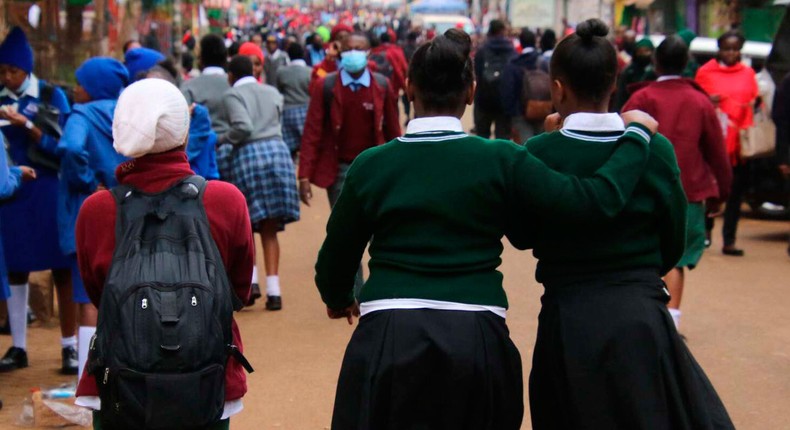 Parenting is something everyone wants to get right, especially when it comes to teens.
As more young adults find themselves being mum or dad to a teenager, it can be confusing to find the best parenting style and often what will work for one teen may be disastrous with another.
Given that many teenagers are also high school students, being engaged in their school work is one way that keeps them out of trouble, giving young parents some relief.
However, when the school term ends and teens get a lot more free time, parents need to step in and protect their teens from falling into bad company.
Here are nine fun parenting hacks that build self-esteem for teens and keep them on the right path.
Physical fitness is very important for teenagers
Teen angst needs an outlet and physical activity is one way to get all that energy out and promote a healthy body and mind.
Teen football player warming up [Photo: RF Studio]
Other than the life-long benefits of an active lifestyle, teens are already used to a routine P.E. lesson within their school schedule so it will help them maintain healthy body weight while home for the holidays.
Teens love trips and being with their friends
Travelling to fun places and taking part in interesting recreational activities is a teenager's dream. They are naturally curious about the world and want to know what it feels like to do the things that grownups do.
Finding teen-friendly concerts to attend with them or planning a recreational activity like kart racing with a group of their friends are some activities they can enjoy.
You can also allow them to take part in trends like hairstyles, fashion, or TikTok dance challenges so that they don't feel like they are the odd one out in their friend group.
Help teens cultivate a reading culture with good books
The Internet has multiplied risks of teens falling into bad company, and most parents want to limit contact with the web until a teenager knows how to navigate it safely. Books can help.
Teen reading a book [Photo: Cottonbro Studio] Pulse Live Kenya
Finding good non-academic books for your teen during the school holiday is a good way to help them develop critical thinking skills and spark their natural creativity.
But the only way to get a teenager to read a book unrelated to their studies is if the book you recommend is current, exciting, has a compelling storyline, and is at their reading level.
Teens can learn from jobs where they earn cash
If your teen is not interested in reading books or socialising, then you could try finding them a part-time job to do where they can earn some money. This will help them feel a sense of independence and teach them real-life lessons they need to learn.
Responsible parenting dictates that you ensure the job does not exploit your teen or expose them to people who will mishandle them.
Help your teenager explore personal interests
Some precocious teens already have an idea of their own unique talents and abilities. And because university years are not too far for them, parents can help them explore various options ahead of time.
If a teen is interested in how video games work, it is possible to enroll them in a junior coders programme where they will be introduced to the basics of software engineering.
A Young Scientists Kenya (YSK) instructor guides Science, Technology, Engineering, and Mathematics (STEM) learners during a workshop in Nairobi Pulse Live Kenya
If a teen is gifted in public speaking, find them a Toastmasters club they can join to polish the skill.
At their age, teens want to try different things and even if they don't do well in all of them, this learning process builds resilience and helps them narrow things down.
Be deliberate in starting conversations with teens
Teens who don't get good guidance from the grownups around them are vulnerable. They will have a hard time learning to make good choices and they may end up with a false understanding of how things work in the world.
Father having a conversation with his son near a countryside fence [Photo: Any Lane] Pulse Live Kenya
Use the stuff you watch on the news to start difficult conversations with your teen, from love & relationships to matters of social justice and even political philosophies. Help your teen understand and participate in the world around them.
Conversations are also a good way to impart family values and family history.
Start a family project together
Teens, and especially high school students, are already exercising a level of independence by managing their schoolwork. Getting them involved in making key decisions at home goes a long way in making them feel grown up.
Listen to their suggestions on projects you can do as a family and pick one that will require everyone's participation. It can be a long-term project like a household pet or a short-term project that ends when they go back to school like planting mushrooms.
Give teens some privacy
If you find that your teen is not interested in any of these recommendations then simply give them some healthy space and don't pressure them to do anything, after all, they are home to get some rest.
They may be trying to process things that happened during the school term or just stuck in the busy world of teenagehood. As long as they are not getting themselves or others in trouble, then don't get too worried.
JOIN OUR PULSE COMMUNITY!
Recommended articles
Africa Day 2023 Nairobi celebrations illuminate Africa's remarkable journey [Photos]
5 African countries where snow falls
Data reveals Nairobians' obsession with burgers
Africa Day: Some cultural & traditional practices that make the continent unique
13 ways to celebrate Africa Day
UnKut Day Party: A fusion of beats, breaks, & culture
These 5 things happening on your wedding day may mean bad luck
7 skincare myths almost everyone believes
Dark side of wedding MC jobs - Daddie Marto opens up
Thika Sports Club, next stop for NCBA golf series
Big Ted's inspiring message to Kenya's rugby community
Fitness influencer Shiv Simani joins fight against sports neglect by gov't
Kipchoge wins Sh7.4M prize in Spain
Ombachi shares how career-threatening injury pushed him into content creation
Ruto donates millions after AFC Leopards beats Gor Mahia for 1st time in 7 Years
Ulinzi Stars midfielder returns from four-month injury layoff
Kenya's thriving sports culture: A deep dive into the country's passion for sports betting
The 8 largest events in Las Vegas 2023