5 quick pimple fixes you need to know about
Woke up with a pimple? No problem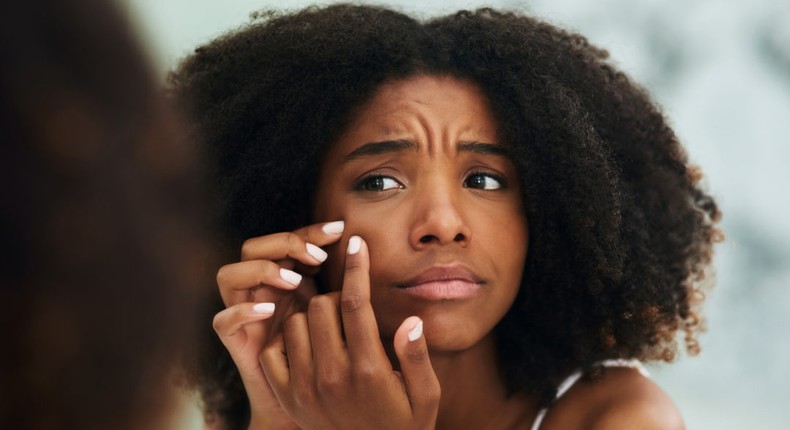 Don't you just hate it when you wake up to pimples on your face?
Sometimes, even with a proper skin care routine, you just can't avoid skin breakouts. Factors like stress, diet and even hormonal imbalances can cause the skin to breakout. Heck, even not changing your pillow frequently, or sleeping with your hair down can cause skin break outs. Good thing though is that there are quick ways to fix those pimples. Of course, if you're dealing with a more serious case of acne, you should see a dermatologist. But, if it's just normal pimples say after a weekend of heavy drinking or when you're on your period, then you can use these quick fixes:
Ice can be used to quickly reduce the redness, swelling and inflammation of pimples. Ice helps in improving blood circulation to the affected area, tightening the skin pores and removing dirt and oil accumulated on the skin. Use an ice cube or even crushed ice and rub it gently on the affected area.
Another quick way to get rid of pimples is lemon juice which is rich in vitamin c. Dip a clean cotton wool in fresh lemon juice and apply it on the pimple(s) before going to bed.
Many people swear by this method. It has been tried and tested by many, and worked. This mostly works with the white toothpaste and not the gel one. Apply white toothpaste on the pimples before going to bed and wash your face the next morning. You will see a significant change in the morning as the toothpaste helps dry out the pimple.
Garlic is an antifungal and antiseptic agent that can help in the fast treatment of pimples. The Sulphur in garlic also promotes quick healing in pimples. Cut a fresh garlic clove into two pieces, rub the freshly cut side on the pimples and leave it for 5 minutes, before washing it off with luke warm water. Repeat the treatment several times a day.
Honey is a natural antibiotic that can sped up the healing process as well as help prevent infections. Apply honey on the pimples then leave it on for 30 minutes, then rinse off. Do this a few times a day for better results.
JOIN OUR PULSE COMMUNITY!
Recommended articles
Miracle Baby's girlfriend treated to surprise baby shower [Photos]
Badagry Slave Route: Slaves passed these 5 notable stops on their journey of no return
Here's why sleeping with your phone in bed can affect your health
6 ways to be an amazing boyfriend when your girl is on her period
7 weird things men find attractive in women
9 feminine hygiene tips every girl should know
10 outdated gadgets that will make you nostalgic
Fashion designer Diman Mkare announces expecting first child [Photos]
6 tips to enjoy rest when struggling to slow down