Healthy foods you should incorporate in your diet everyday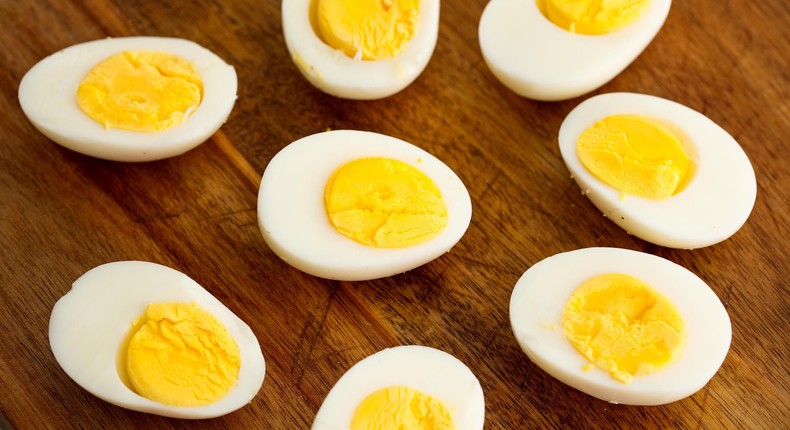 They say that you are what you eat and that's very true.
If you eat unhealthy foods, your chances of adding weight are higher and obesity leads to some diseases. Sure, it's hard to eat healthy every single day – but you should incorporate a few superfoods into your diet not just to boost energy levels but also to treat your body to the nutrition it deserves. Here are 5 superfoods you should eat every day.
Almonds are rich in protein, vitamin E, magnesium, fiber and many key amino acids which are beneficial for the body. They are frequently used as a healthy solution for relief from constipation, respiratory disorders, coughs, heart disorders, anemia, impotency and diabetes.
A single large egg is about 70 calories and offers 6 grams of protein. Filled with protein, iron and vitamin B7, they can improve hair growth and even prevent anemia. Eggs are also a great source of omega 3 fatty acids, which are essential for normal body function and heart health.
Broccoli is packed with vitamins, minerals, disease-fighting compounds and the fiber essential in any diet. It has the ability to prevent many types of cancer, improve digestion, lower blood pressure, lower cholesterol, detoxify the body, protect the skin, prevent birth defects, eliminate inflammation and improve vision.
benefits of broccoli Pulse Live Kenya
Bananas are rich in nutrients, vitamins, fiber and all-natural sugars. Nutritionists say that eating two bananas a day will significantly improve your health.
ece-auto-gen
Now, salmon is not particularly the cheapest of foods, but if you can try to incorporate it into your diet every once in a while, this would be great, because it is an oily fish that is high in protein and omega 3 fatty acids. Salmon can help prevent numerous diseases like depression, heart disease, prostate cancer and even resolve many other health conditions.
JOIN OUR PULSE COMMUNITY!
Recommended articles
Dr Ofweneke speaks on failed attempts to end life thrice
Kambua shares her biggest lesson in motherhood
DIY Recipes: How to make sweet potato fries
South African star Ami Faku delivers rousing performance at Drip Fest [Photos]
Bed-time routine hack to help you fall asleep faster
5 traditional qualities money has replaced in modern relationships
Is love transactional? - First episode of Pulse LSL premiers [Video]
5 things you can do if you are stuck in a queue for hours
5 reasons you should consider having a court wedding