7 makeup mistakes women make that men hate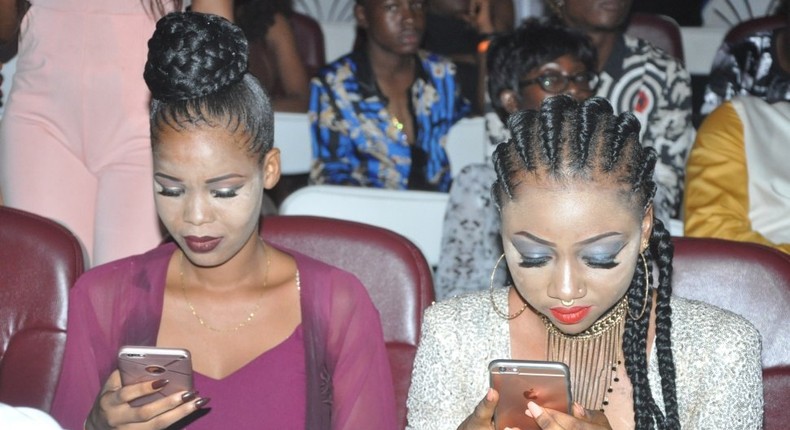 Many girls love makeup. The men however? Not so much.
Either way, women wear makeup to enhance their features and their beauty and not really for any man or to get approval from anyone. Now that we have that one important point out of the way, it's also important to add that there are some beauty trends that some men aren't really keen on. I reiterate, women don't wear makeup for men, but in case you're interested to know, here are beauty trends that turn off men.
Too much foundation leads to a cakey face which is not particularly nice to look at. Men are not keen on too much makeup, especially too much foundation. Not only will it land on the shirt and ruin it, but if you happen to spend the night and fail to wash the face, the sheets will also be a mess. While applying makeup, remember that less is always more.
Using a maroon eyebrow pencil or having brows that are too dark or too boxy. Remember that your eyebrows define your face. The more natural they look, the better. When drawing or filling in your brows, always try to make them took as natural as possible.
Fake lashes are good but when they're done in a shoddy manner and you can see the glue and all that, they look super cheap, tacky and even ratchet.
Wigs and weaves smell. They're meant to be washed, ladies. If your weave looks like a mop, it's better to shave your hair and have a cute and simple hairstyle that's easy to maintain without trying so hard to keep up. Also, really old braids are not a good sight.
ece-auto-gen
Many men are crazy about over the top manicures. Super long sharp nails with crystals and stuff. Plus, such nails make one question your hygiene sometimes. If you know you know. Keep the manicure cute, simple and clean.
ece-auto-gen
6. Facial piercings/tattoos.
There's something super ratchet about some facial piercings especially the Madonna piercing and because of that, not many men prefer a clean look.
ece-auto-gen
Generally, men like to see lips that are kissable. Soft, luscious and inviting, and well, a black or super bold lippie is not quite inviting, now is it? You have to have wet wipes nearby if you're kissing someone.
ece-auto-gen
JOIN OUR PULSE COMMUNITY!
Recommended articles
9 feminine hygiene tips every girl should know
10 outdated gadgets that will make you nostalgic
Fashion designer Diman Mkare announces expecting first child [Photos]
6 tips to enjoy rest when struggling to slow down
These are 5 top signs of fake love in a relationship
How to Deal With Carpal Tunnel
10 unwritten rules for healthy social relationships
How ex-Presidential staffer turned school into a luxury resort [Photos]
5 places where Valentine's day is banned