7 simple ways to overcome depression
Don't wait until it's too late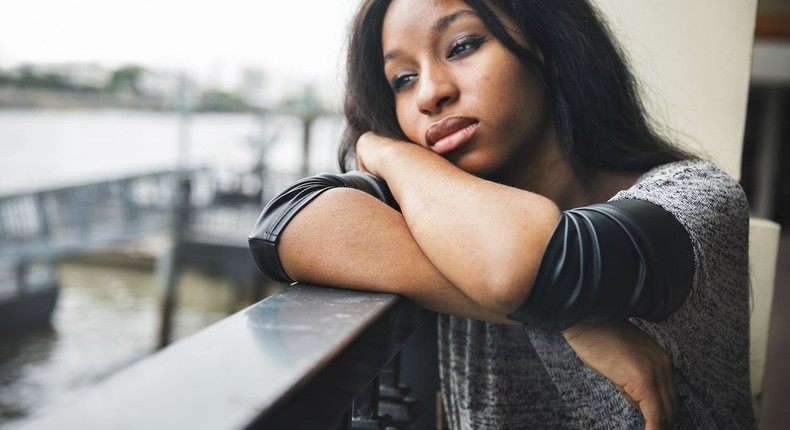 The rates of depression have escalated over the years which is a worrying sign.
While it can be a devastating problem, you can control it and overcome it with time. You can get treatment from hospitals and you can also try out these simple tips to get over it:
1. Resist living in the past
When you are depressed, it's normal to think of all the mistakes you made in the past, of the wrong decisions you made and how you could have done thinks differently. But focusing on the past only drags you and prevents you from focusing on the present.
2. Focus on what you are doing right
People get depressed for various reasons. Some it's for failed businesses, loss of loved ones, lost jobs or traumatic situations. At such moments, you might blame yourself for all the things that are happening in your life even when you have nothing to do with them. But even if you made a mistake and feel it's unforgivable, there can't lack something right that you also did. Focus on how well you are raising your children, how well you get your job done and avoid crowding your mind with unnecessary thoughts.
I know it's not easy to sleep when your mind can't give you a break. Sleep allows your body to recharge and rest. It's the only time you cast all your worries and stressful thoughts away to just allow your body to regenerate.
The fears of the unknown and worrying about how tomorrow will be causes more anxiety. Yet, there are things about your future that you cannot control. So just live in the present and have faith that tomorrow will be better than today.
Depression can ruin every aspect of your life including your job and family. You concentrate on the things that are disturbing you so much that you even forget you had duties. Make a daily schedule and follow it strictly to help you get back on track.
Take a morning run, play soccer with friends or just go the gym. It will help you feel better and it's also good for your overall health.
Honestly, you might not feel like having fun since your focus is more on your struggles. But ensure to create time for the things that make you happy. Watch funny videos, go for swimming and keep trying to have fun even when you are not in the mood.
JOIN OUR PULSE COMMUNITY!
Recommended articles
Check out how Rita Dominic and her husband looked at their white wedding
The way of men - How the 1st inaugural men's event went down
DIY Recipes: How to make Sausage salad
5 things people don't consider as cheating but actually is
5 foods that help wounds heal faster
Avocado: The health benefits of this fruit are priceless
Bad date? 3 sneaky ways to escape from this uncomfortable situation
​Turmeric: 6 unique ways to use this ingredient
5 body language signs you're about to break up