Does money buy happiness? New study reveals the answer
Did you grow up hearing people say things like, money doesn't buy happiness?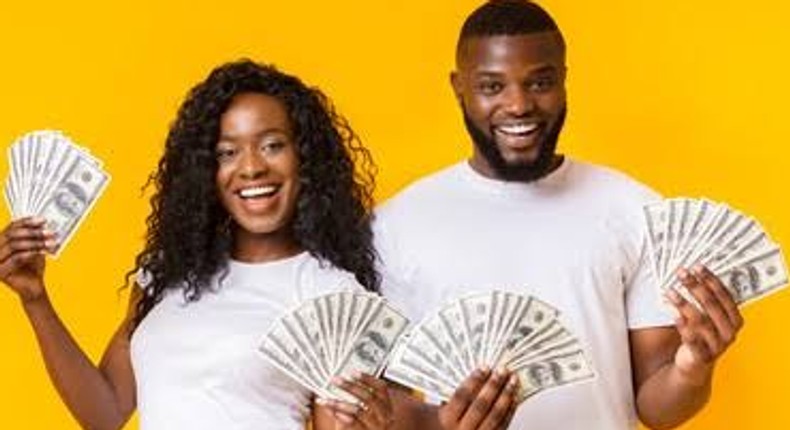 A new study shows that money can buy happiness.
This study was published in the journal PNAS. The goal was to examine what happens when you give people free money and ask them to spend it on whatever they want, would it make them happier?
The experiment
200,000 people earning less than $123,000 were given $10,000 and asked to spend it all within three months and write down how happy they were every month.
Another group of 100,000 people weren't given any money but they were asked to also record how happy they felt each month.
By asking participants to rate their level of life satisfaction on a range from 1 to 7, as well as how frequently they felt happy or sad, on a scale from 1 to 5, the researchers were able to determine how happy people were.
The result
After their three months of spending, the group that received $10,000 reported feeling happier than the group that did not. After another three months had gone, the people who received money continued to report higher levels of happiness than before the experiment began.
The data is still being analysed to determine what they bought to make them happy, but perhaps it was the lightheadedness of not worrying about basic bills and buying things that made them happier.
JOIN OUR PULSE COMMUNITY!
Recommended articles
MoH recalls paracetamol solution from shelves: What you need to know
Why women pay dowry in India
7 possible reasons relationships don't last
17 beautiful photos of Kate & Phil when everything was still rosy & flowery
A Gen Z's take: Miss Njagi shares subtle way she shows interest in a guy
Warming up your space: Stylish tips for a cosy home, according to ChatGPT
Hugh Jackman and wife divorce after 27 years of marriage
Here's what Teni wants written on her grave when she passes away
5 amazing benefits of taking a cold shower