7 ways to bond with your baby during pregnancy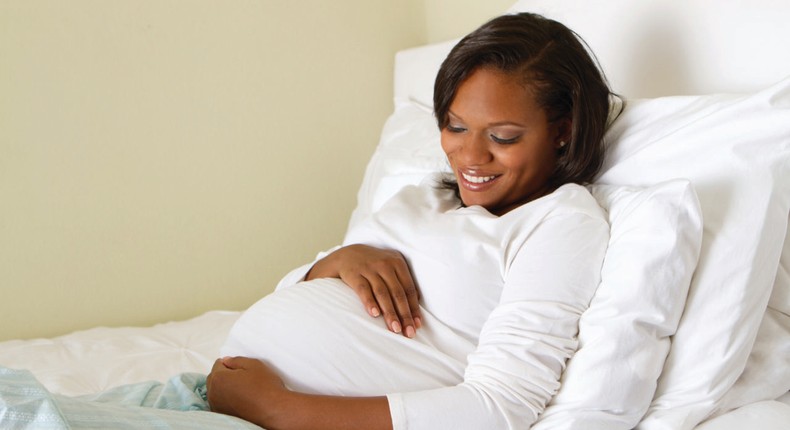 Did you know that you don't have to wait until the baby is born to start bonding?
Bonding with your baby bump is a perfect thing to do and it gives you an easy time once the baby arrives.
'But how can I bond with the baby when it's still in the womb?' you ask. Here is how to:
You have an excuse to lay down all afternoon and listen to your favorite playlist. The baby will like it and it also sets a language foundation for them. It's even better when you sing along with daddy so that the baby gets to bond with him as well.
3. Involve the rest of the family
It's easier for the mother to bond with the baby more as compared to the other family members. So that every family member can have an easy time with the baby once it arrives, they should take part in bonding with the baby bump. The daddy and siblings should be encouraged to speak to the baby and rub the bump.
4. Massage the bump regularly
Take a walk, go swimming or attend yoga classes. Exercising is a good way to help your baby relax and prepare you for labor if you are almost due. It might also be the perfect time for the baby to sleep.
6. Respond to the baby's kicks
When you can finally feel your baby kick, don't just assume. That's the perfect moment to communicate to your baby and let them know how you feel about them. When they kick, rub your bump, feel the moment and whisper something to them.
7. Go for a Pregnancy photoshoot
Go for a bump shoot once in a few weeks to keep track of your growing baby bump. This way, it feels more real and makes you reflect more on your pregnancy. The photos will also serve as reminder of those gorgeous moments you had with your unborn baby even after it's born.
JOIN OUR PULSE COMMUNITY!
Recommended articles
South African star Ami Faku delivers rousing performance at Drip Fest [Photos]
5 traditional qualities money has replaced in modern relationships
Is love transactional? - First episode of Pulse LSL premiers [Video]
5 things you can do if you are stuck in a queue for hours
5 reasons you should consider having a court wedding
The perfect nail color to wear when your boyfriend proposes
4 side effects of eating peanuts in excess
Miracle Baby's girlfriend treated to surprise baby shower [Photos]
Badagry Slave Route: Slaves passed these 5 notable stops on their journey of no return