7 things to consider when buying a wig for the first time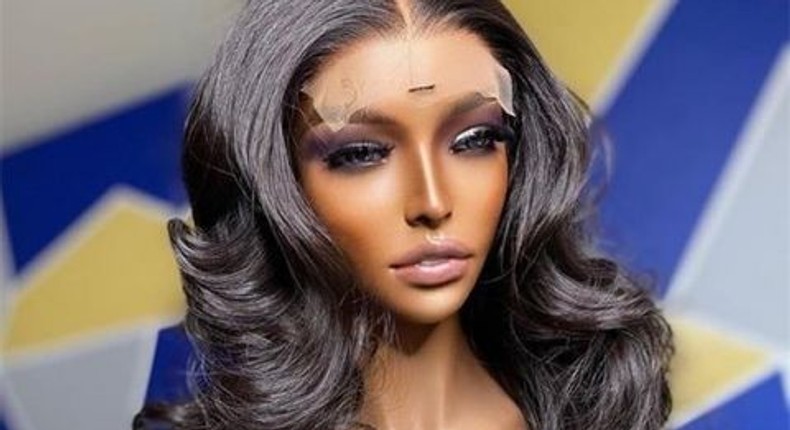 Every lady, including our naturalista sisters needs at least one wig.
Wigs come in handy to salvage a bad hair day and also when we need to switch up our look for a special occasion. We can't also deny the fact that wigs help us reclaim our beauty and self esteem when we are going through hair loss for whatever reasons. Wigs do not come cheap and so when you get one you need to take proper care so that it lasts longer. If you're considering buying a wig for the first time, you will need to consider a few things before making that financial investment.
First things first, you need to ask yourself how much you're willing to spend on a wig. Some wigs will cost even up to over 100,000 Ksh. In fact, depending on where the hair is from and the length, a good human hair wig that's quality will not cost you less than 20,000 Ksh. However, there's the option of synthetic hair. If you're on a budget, you're better off starting with a synthetic wig which is relatively cheaper and then save up for a human hair one, which takes me to the next point...
2. Consider if you want a human hair wig or a synthetic one.
Human hair is made from real hair such as Indian hair, Mongolian, European etc. Each hair type is different in texture and thickness. While human hair wigs are more versatile and can be styled differently, say by tonging and parting them differently, you do not have much versatility with the synthetic wigs albeit, nowadays, there are some synthetic wigs that can be light blow dried or tonged. All in all, you don't need an expensive wig, you just need a good wig. The good thing with synthetic wigs is that they mostly resemble your own natural hair and they're good enough too.
You want to make sure that you're going for a wig style that's age appropriate and goes with the shape of your head while complementing your facial features at the same time. The wigs come in many different shapes and styles, from curly to straight and long to short. There's something for everyone.
As a first-timer, you're probably better off going for a black wig and once you're acclimatized, you can try different colors such as blonde or even bold colors such as blue.
These days, thanks to technology, wigs come in really light caps, making them super comfortable. The best kind of wig is the hand tie monofilament kind of wig which resembles the scalp and one cannot tell whether you're wearing a wig or your real hair. If you want to style your hair away from your face, you can go for lace front wigs which come with a bit of baby hair, giving the illusion of real hair. There are many wig cap styles and you should consider that too. You don't want a wig that will be too hot or one that can only be worn in one style lest you're bored.
If you're buying the wig in a physical store, make sure you try it on with your hair tightly tied to the back or under cornrows. If you're buying it online, you will need to have the right measurements so that you buy the right size. Measure your head circumference by measuring the hairline around the head, then from the front of the head to the nape of the neck and lastly, from ear to ear. A tight wig will be uncomfortable and will give you a headache, while a big wig that's ill fitting will be embarrassing and may even fall off.
JOIN OUR PULSE COMMUNITY!
Recommended articles
5 traditional qualities money has replaced in modern relationships
Is love transactional? - First episode of Pulse LSL premiers [Video]
5 things you can do if you are stuck in a queue for hours
5 reasons you should consider having a court wedding
The perfect nail color to wear when your boyfriend proposes
4 side effects of eating peanuts in excess
Miracle Baby's girlfriend treated to surprise baby shower [Photos]
Badagry Slave Route: Slaves passed these 5 notable stops on their journey of no return
Here's why sleeping with your phone in bed can affect your health