Wish to have a picture perfect, naturally glowing skin? Try this
With so much unhealthy meals, inadequate rest and the kind of stressful lifestyle we're constantly faced with, it seem almost impossible to care for our skin. However, these natural recipes will.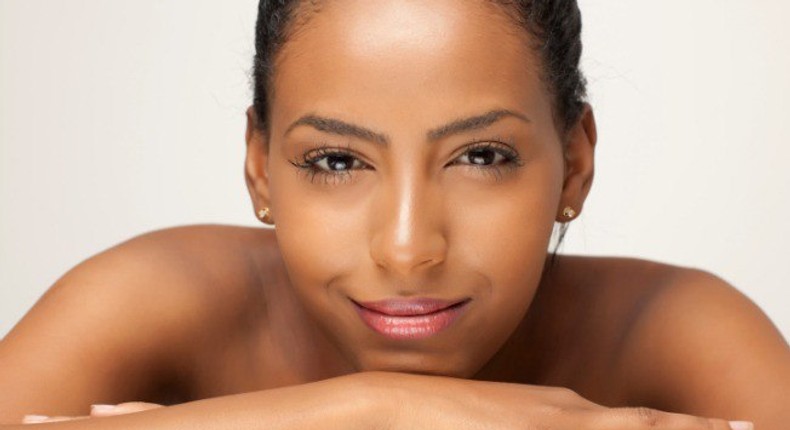 Every lady wants a picture perfect, naturally glowing skin.
However, with the kind of stressful lifestyle, unhealthy eating, inadequate sleep, and all sorts of chemicals and radiation we are constantly exposed to, It has become almost impossible to have a glowing skin without employing the services of one or two pretty expensive beauty product, which we are forced to use every day if we are going to maintain this beautiful skin we so wish to have.
Well, thanks to a number of homemade recipes, we don't have to go through so much stress just to get our skin on the right track.
Coconut oil works best for a dry and dull skin. The oil locks the moisture in the skin and also nourishes it with essential fatty acids. Its phenolic compounds contribute to its antioxidant activity and give you glowing skin.
Warm the oil lightly and gently apply the oil on your skin every night just before going to bed.
While the lemon cleanses, bleaches, and also removes tan, the sugar helps to get rid of dead cells.
Mix 2 teaspoons of coconut oil with 2 teaspoons sugar. Rub it on your skin and wash off with warm water after about 10 minutes.
This recipe replenishes and rejuvenates dull skin with its antioxidants. It also improves complexion and reduces swelling
Mix 2-3 tablespoons yogurt with 1 small cucumber (grated), apply on your skin, leave to dry, then wash it off with cold water.
Aloe Vera's nourishing and healing properties rejuvenate the skin to give it a natural glow.
Mix 1 tablespoon aloe vera gel, 1 teaspoon honey and 1 teaspoon milk in a bowl. Apply on your skin, leave it for about 20 minutes, wash it off with lukewarm water.
Honey has antimicrobial and hygroscopic properties that clean and makes your skin soft. It is rich in antioxidants that make the skin soft and healthy and also reduce blemishes.
Apply the honey evenly on your skin and wash off with warm water after 10 minutes.
JOIN OUR PULSE COMMUNITY!
Recommended articles
These 5 foods can improve your memory
World's top 10 fanciest hotel swimming pools
Photos & Videos: How Martha Karua's 65th birthday celebrations went down
Mistakes people make when they are unwell
The only time to tell your partner you cheated - Experts
Here's why pizza is considered junk food
6 signs that you are not ready to get married
Original name of Africa and how it got its current name
Akothee unveils new boyfriend [Video]