OctobaFest Kisumu edition: A harmonious fusion of music, fun, & economic boost
OctobaFest Kisumu edition lights up the city with music & economic flourish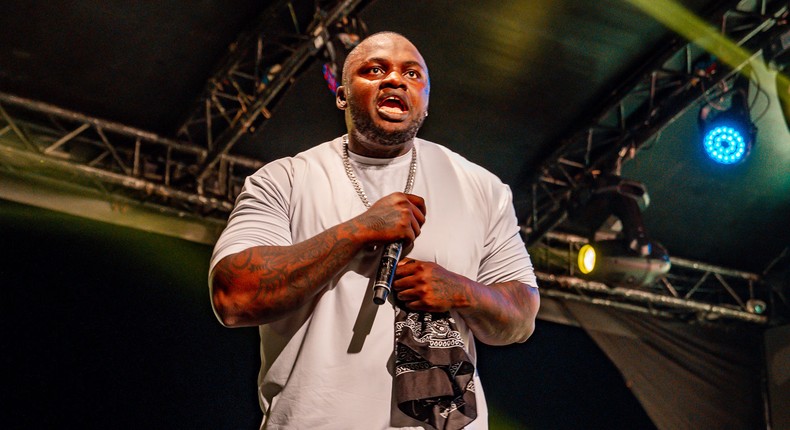 OktobaFEast Africa kicked off with a bang in Kisumu over the weekend, taking the lakeside city by storm.
OktobaFest: A celebration of Kenyan culture
Oktoberfest is a celebration of Kenyan culture, through beer, food, fashion, arts, music, and more.
This year's event undoubtedly lived up to its expectations. Headlining acts such as Ndovu Kuu, Khaligraph, and Maandy Kabaya Jones kept the audience enthralled, leading to a night of music and special memories.
OktobaFest boosts business activities in Kisumu city
Beyond the electrifying performances, the local business scene in Kisumu experienced a boost in customer activity across various sectors, including transportation, hospitality, and services.
Pulse Live Kenya
Around the event venue, bodaboda riders and food vendors rejoiced in the surge of customers seeking their services.
Maurice Otieno, a bodaboda rider from Nyamasaria, expressed his gratitude, acknowledging the challenging economic climate in Kenya.
"Amid Kenya's ongoing economic challenges, the business opportunities stemming from OktobaFest are truly valued. As bodaboda riders, we are thankful. Any day we can earn something to take home is a good day," he said.
Optimism surrounding OktobaFest East Africa
Catherine Twesigye, Tusker Brand Manager, shared her perspective on the overwhelming support for OktobaFest East Africa this year. She praised Kisumu for showcasing its cultural richness and the impact the event had on the local community.
"Kisumu truly showcased its cultural richness and impact, felt from the fish-selling ladies to the business operators around the venue. I am deeply grateful to the Kisumu crowd for their overwhelming support this weekend. Next weekend, the Tusker OktobaFest will make its debut in Naivasha, where we eagerly anticipate tapping into Rift Valley culture," she said.
Pulse Live Kenya
Expanding OktobaFest experience
This year's OktobaFest is poised to build upon the resounding success of the 2022 event.
The festival is extending its reach to East African countries, including Kenya, Uganda, Tanzania, and South Sudan. The OktobaFest caravan is heading to Party Island, Naivasha, on October 6 and 7, 2023.
JOIN OUR PULSE COMMUNITY!
Recommended articles
10 personal spaces every partner should respect in a relationship
5 things every woman wants for Christmas
7 signs you're a highly sensitive person — even if you're a chatty extrovert
Lessons for sub-Saharan Africa from a Malaria-free Belize
4 reasons locked hair grows longer and stronger than normal hair
4 African countries are responsible for 70% of the chocolate in the world
Hungarian Recipe: How the famous Jókai bean soup is made
7 reasons women don't get wet even when aroused
4 diet changes that may help ADHD symptoms, according to a dietitian