5 simple exercises for pregnant women
Any expert will tell you the numerous advantages of making sure your body is on the move during the 9 months.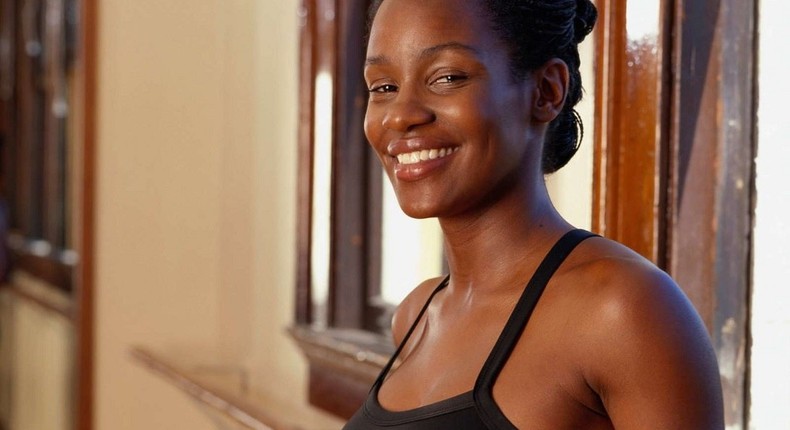 Exercising your body during pregnancy is as vital as eating well for the little human growing inside you.
Exercising will not only assist you during delivery but also allow you to easily shed the excess weight at post-delivery.
However, knowing the appropriate exercises to engage in, is even more crucial so that you do not injure yourself and your unborn child.
Here are some of the exercises that you can easily do.
Walking helps you tone the whole body. You could start slow then increase the pace as your body gets used to it.
The benefits range from lowering your blood pressure to reducing your risk of many chronic diseases.
Stand parallel to the back of a firm chair. Hold the chair with the hand closest to it with your feet parallel and hip-distance apart.
Make sure your toes and knees are turned out to 45 degree then pull your belly button up and in. Bend your knees, lowering your upper body as low as possible while keeping your back straight.
Straighten your legs to return to the first position then repeat.
Get into a push up position on the floor and bend your elbows 90 degrees then rest your weight on your forearms.
Stand with your feet hip-distance and your arms at your side. Turn your left foot slightly to the right and your right foot out to the right 90 degrees. Inhale and raise your arms out to the sides, shoulder height.
If you have access to a swimming pool, the better for you. This is a full body work out which also helps to ease the discomfort that accompanies pregnancy.
Swimming further strengthens your arms, shoulders, upper and lower legs, hips, buttocks and core, and stretches your calves.
JOIN OUR PULSE COMMUNITY!
Recommended articles
OctobaFest Kisumu edition: A harmonious fusion of music, fun, & economic boost
When women don't wash their bras often, these 5 things happen
3 easy ways you can increase your daily protein intake
It's dangerous to rest your legs on a car's dashboard, here's why
El Nino threatens Kenya's fight against Cholera
10 reasons Walker Town Nairobi was a spectacular showcase of event excellence
Here's why guinea fowls make great security guards
5 cute animals that are actually dangerous
Umlungu: Colourful history of a word used to describe white people in South Africa