Did you know that protein causes acne?
It's time to lay off the protein shakes.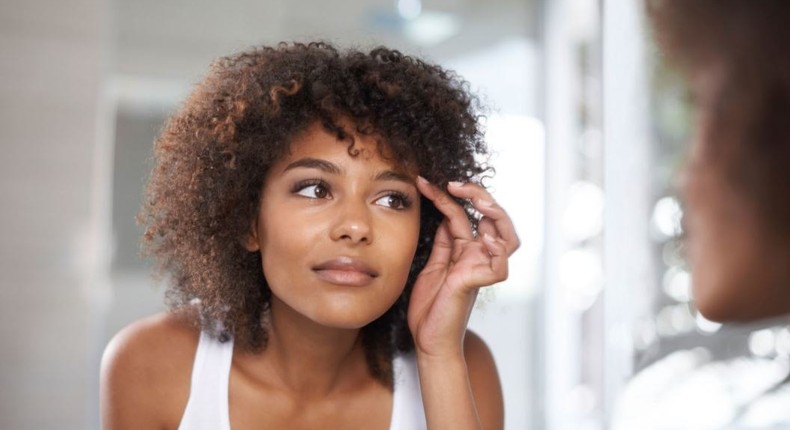 Often, it's a result of diets with high protein intake and less the other nutrients.
This leads to a lower immune system and body function causing acne to appear in large, cystic groupings on the face and neck. Usually they appear to have clear, murky fluid and can often leave scarring and redness if not treated quickly.
So how do you take care of it?
Maintain an anti-inflammatory diet full of color, texture and nutrients through fruits, vegetables and legumes.
Avoid dairy or use sparingly as it is also a protein source.
According to Livestrong, key foods to have in your diet include organic milk, organic whole grains, brown rice and yogurt, as these foods are high in probiotics, good bacteria that balance the gut and promote internal health, and zinc, a healing mineral that aids in immune strength and enzyme production.
What you want to focus on is detoxing your system.
Acne can reduce if you follow a meal plan that is anti flammatory that will cleanse the liver, colon as well as purify the blood and provide quick healing to the skin's surface.
Highly acidic foods, beverages, coffee, sugar and excessive salt are damaging to your system and prevent proper healing.
You can also use supplements to ease the inflammations.
It takes different amount of time to see changes for every individual. However to shorten the period, focus on antioxidant foods, water and exercise to help with lymph cleansing.
When it comes to cleaning, opt for something less mild and natural. If you prefer medicine, avoid harsh meds like Benzoyl Peroxide that causes over drying.
JOIN OUR PULSE COMMUNITY!
Recommended articles
If you feel insecure about your boobs, read this
Why guests had to squeeze between 2 naked models to enter an art show
Cardi B fawns over husband Offset on their 6th wedding anniversary
Dear Pastor Dr Dorcas Rigathi, you can be the voice [An Open Letter]
5 not-so-obvious signs you're a horrible boss and employees probably hate you
Why you should dump friends who crack 'jokes' that make you uncomfortable
It's harder to get pregnant during these three months - Research
MoH recalls paracetamol solution from shelves: What you need to know
Everything you should know before eating edible gold