Simple kitchen hacks that will make your life better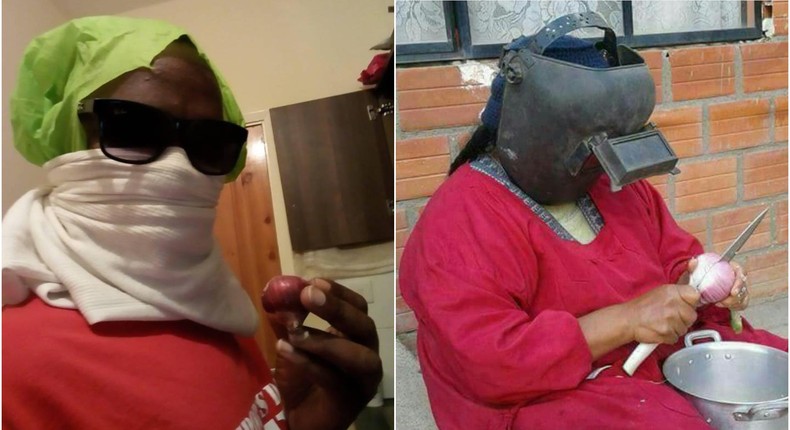 Not everyone loves being in the kitchen. And even for those who love cooking, it's not always easy.
But what if you told you that the few hours you spend in the kitchen can be made easier with some few simple hacks? Have a look at some of them:
1. Storing your coriander
Ever bought more than enough coriander and wondered how you can keep them fresh? To keep them fresh, cut the roots, clean them, pat dry and store in an airtight container in the fridge.
2. Maintain the color of your green peas
While boiling them, add a pinch of salt. They will retain their color even after cooking.
3. Cut onions without tears
Pulse Live Kenya
Once you peel the onion, soak it in cold water for a while before cutting them.
4. Storing peeled potatoes
Potatoes darken when left for long hours. To keep them fresh, rinse them well and leave them in a bowl of clean water. Then put some bread pieces in the bowl. The bread absorbs the gas that makes them dark.
Pulse Live Kenya
If you went to shags and came with plenty of them, no problem. Get a carton and some sawdust. In the carton, store the carrots in layers such that there is sawdust between them. They can stay for up to three months without spoiling. If you have no sawdust, clean them and store them in plastic bag. Just make sure they are not wet while storing.
Pulse Live Kenya
To soften tough meat, add some ginger while cooking.
If you want to make a dish but your banana are all green, ripen them in an oven for 10 minutes.
JOIN OUR PULSE COMMUNITY!
Recommended articles
9 items you don't want to share with even your shadow
These 5 foods can improve your memory
World's top 10 fanciest hotel swimming pools
Photos & Videos: How Martha Karua's 65th birthday celebrations went down
Mistakes people make when they are unwell
The only time to tell your partner you cheated - Experts
Here's why pizza is considered junk food
6 signs that you are not ready to get married
Original name of Africa and how it got its current name