The dangers of microwaving food in plastic containers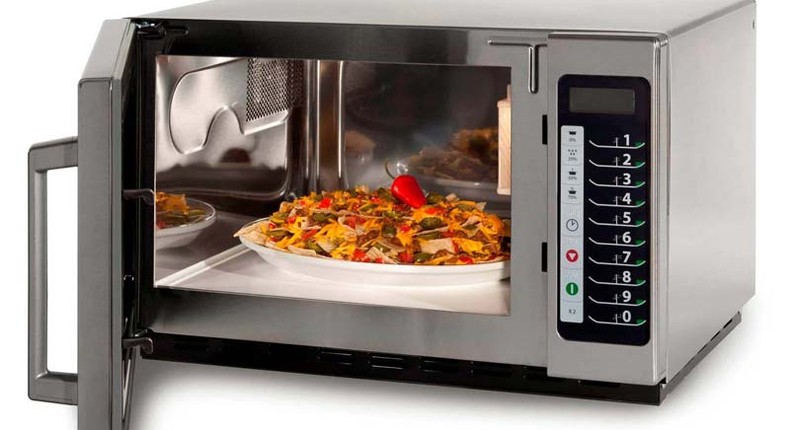 Let's get it clear once and for all. Is microwaving food in a plastic container dangerous or not?
As you may already know, you cannot use a metallic substance in the microwave because the metal is a good conductor of electricity. The metal heats up very fast and may eventually explode and cause a fire.
Does microwaving food in plastic cause cancer?
How about plastics? It's been said that heating food in plastic containers can actually cause cancer. But really, this appears to be just another common myth. Harvard Health Publishing states that this is misinformation.
While earlier reports warned that microwaved plastic released cancer-causing chemicals known as dioxins into the food, Harvard Health Publishing state that it is not the case. That in fact, plastic does not contain dioxins and that these chemicals are only produced when plastic, metal, garbage and other products are burned. In that case, so long as your food doesn't get burned in the microwave, then you won't be exposed to dioxins.
Effects of heating food in plastic containers
Pulse Live Kenya
However, this is not to say that you should start using plastic containers in the microwave. At least not all types of plastics. This is because some containers contain lead, Bisphenol-A (BPA), and phthalates. All these chemicals are known to leach into food when heated. BPA and phthalates are known to cause hormonal and developmental problems in humans yet they remain to be important building blocks in the plastics industry.
Pulse Live Kenya
Lead on the other hand has dangerous health effects. Lead poisoning causes heart problems, blood circulation and kidney issues, and liver failure which may lead to death. Chronic exposure to lead is also associated with leukemia and kidney abnormalities.
One study found that during microwaving, "Lead was easily leached out with a high acidic pH, a high temperature, and a long contact time and especially with a combination of these factors. Microwavable plastic ware made with lead-containing pigments should not be heated with acidic food."
Not all plastics are unsafe to use in the microwave. So, always make sure that the plastic you are using is microwave safe. The US Food and Drug Administration (FDA) recommends using ceramic, glass and plastic material that is labeled for microwave use. So if your plastic cup or tin is not labelled for microwave use, then you better not use it.
JOIN OUR PULSE COMMUNITY!
Recommended articles
Is love transactional? - First episode of Pulse LSL premiers [Video]
5 things you can do if you are stuck in a queue for hours
5 reasons you should consider having a court wedding
The perfect nail color to wear when your boyfriend proposes
Miracle Baby's girlfriend treated to surprise baby shower [Photos]
Badagry Slave Route: Slaves passed these 5 notable stops on their journey of no return
Here's why sleeping with your phone in bed can affect your health
6 ways to be an amazing boyfriend when your girl is on her period
7 weird things men find attractive in women