5 Important foods that will help you reduce menstrual cramps
Nonetheless, there are some food you could actually eat during these distressful times that will help you out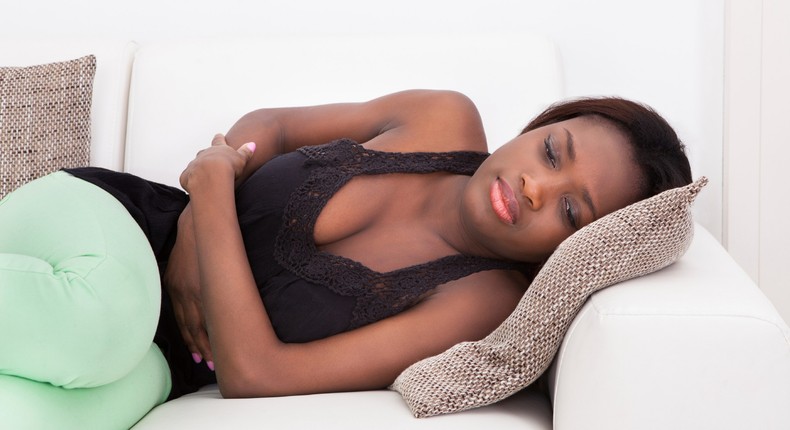 No lying that every woman dreads the day their menstrual period kicks in. Premenstrual syndrome (
Nonetheless, there are some food you could actually eat during these distressful times that will help you out.
Bananas are rich in potassium and any nutritionist will tell you to take it after exercise in order to avoid muscle cramps.
When you are experiencing menstrual cramps, bananas will most definitely help you ease the pain and reduce bloating.
You can take pineapples while raw or in juice form.
The fruit contains bromelain, an enzyme that is thought to help relax muscles and thus help with menstrual cramps.
Ginger is known for its countless health benefits and the Chinese women have been using it for ages now to cure menstrual cramps.
It is effective due to its ability of relieving inflammation and pain.
Veggies may not be your cup of tea but this is certainly not as important as easing the pain of your cramps.
Kales and spinach are rich in calcium which according to experts alleviate pain associated with menstruation.
Lastly, hydrate, hydrate, hydrate! There is no more stressing to how much water is important when you are dealing with cramps.
Keeping your body well hydrated allows it not retains liquids hence keeps you comfortable.
Apart from these foods, doing some exercises also helps a lot in reducing the magnitude of menstrual cramps.
So there you go mark the next date on your calendar and arm yourself with these essential foods to beat the monthly cramps.
JOIN OUR PULSE COMMUNITY!
Recommended articles
If you feel insecure about your boobs, read this
Why guests had to squeeze between 2 naked models to enter an art show
Cardi B fawns over husband Offset on their 6th wedding anniversary
Dear Pastor Dr Dorcas Rigathi, you can be the voice [An Open Letter]
5 not-so-obvious signs you're a horrible boss and employees probably hate you
Why you should dump friends who crack 'jokes' that make you uncomfortable
It's harder to get pregnant during these three months - Research
MoH recalls paracetamol solution from shelves: What you need to know
Everything you should know before eating edible gold