Is drinking Guinness good for pregnant women?
Research shows that the strong drink has very many health benefits.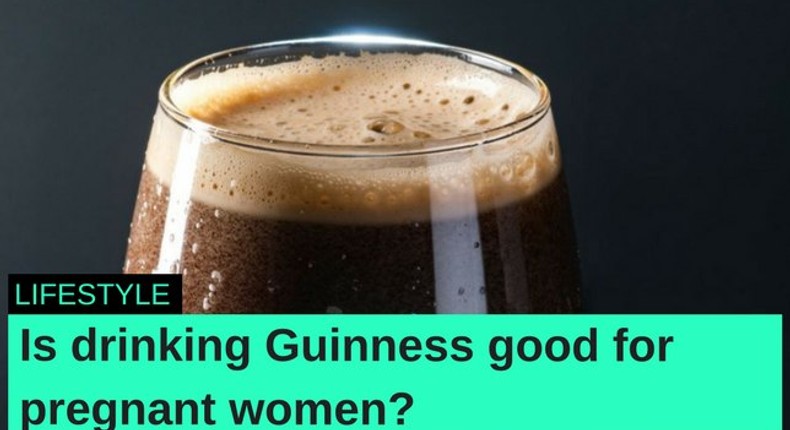 When you talk about pregnancy and alcohol the first piece of advice you will get is DON'T DRINK, right?
Well, here's a shocker: In the past, doctors recommended drinking Guinness during pregnancy for a healthier baby.
It would seem a bit extreme, considering Guinness is considered the heaviest beer as compared to Lager and malt. Still, Guinness is known to have a certain mineral property high required during pregnancy.
Iron.
According to research, drinking a glass of Guinness could work as a source of iron for pregnant women which helps with empowering both mother and child's immune system, fetal growth and warding off anemia.
However, with the current law on not promoting alcohol partaking, most doctors avoid mentioning this well-kept secret. Question is, is the iron enough to actually make a healthy difference?
According to Dr. Kimemia Waruhiu, doctors have a love hate relationship with idea that Guinness is healthy during pregnancy.
Alcohol of whatever kind poses a great danger to the unborn child. It could lead to a long-term irreversible condition known as Fetal Alcohol Syndrome that could do serious damage to the baby.
This includes premature birth, underweight, deformity, heart problems, issues with joints formation, autism, memory loss and poor coordination.
Still, Dr. Kimemia says that a glass of wine once in a while will not affect you and your baby during pregnancy but after the first trimester.
However, for non-pregnant people, drinking Guinness can help reduce blood clots and reduce the chances of suffering from a heart attack.
At the end of the day, it's better to be safe than sorry. Take supplements and a eat a balanced diet customised for pregnancy.
JOIN OUR PULSE COMMUNITY!
Recommended articles
NTV anchors Ben Kitili & Lofty Matambo promoted to senior roles
Cucumber: The health benefits of this fruit will leave you speechless
KTN anchor holds dreamy beach wedding ceremony on her birthday [Photos]
Fairytale bride: The 3 dresses Rita Dominic wore on her wedding day in detail
Check out how Rita Dominic and her husband looked at their white wedding
The way of men - How the 1st inaugural men's event went down
DIY Recipes: How to make Sausage salad
5 things people don't consider as cheating but actually is
5 foods that help wounds heal faster