Here are 15 things you did not know about Joe Chuma
He might not go down in history but he'll go down on you.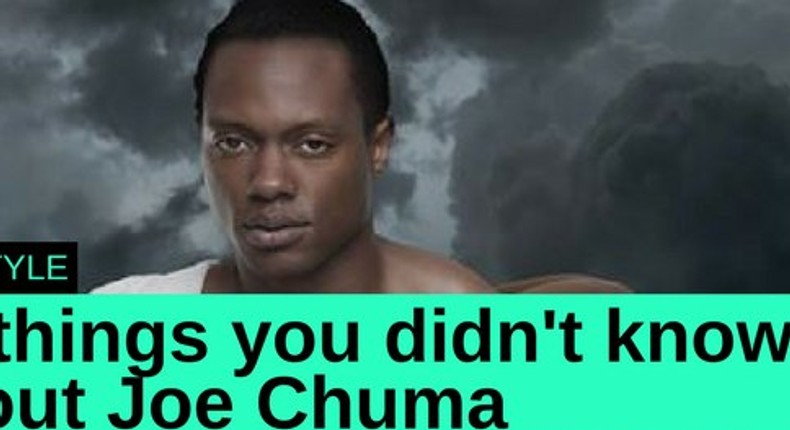 Come one, come all! Theres a party in Joe Chumas pants, do you want a ride?
He wasn't born, he was created by mother nature using secret metals only found at the heart of the earth. The man of steel, a son of earth, Joe Chuma holds centuries of knowledge and has now come to answer your cry for help.
With his bankable charm and a very delectable mind, Joe Chuma is running for Presidency and he says that he just can't lose.
Because he is the man of every activist's dream. His genius is so contagious that the world health organization created a supplement from it. An intellectual, a dreamer and a romantic with a touch naughty to his persona, Joe Chuma has warmed his way into many hearts and even more pants than any human to ever walk this earth.
Here are  15 things you didn't know about Joe Chuma
He picks your phone call before you even dial.
Joe Chuma is so big, he put the D in Dinosaur.
Google will be named after him because he's all you've been searching for.
He's the only man who's ever seen John Cena
He's so good in algebra he'll replace your X without asking Y.
He's carries a mirror in his pockets so that you can see yourself in his pants.
He is the one who leads the wildebeests on their migration.
His favourite slogan is: He saw, he conquered and the he came.
Joe Chuma caught a cold on Mount Kenya, his breath covered the top in snow.
And the ladies love him, if you sit on his lap he'll let you to talk about the first thing that pops up.
You don't need a spoonful of sugar to swallow him.
You can call him the garbage man because he will handle the junk in your trunk.
You're like his little toe, he will bang you on every piece of  furniture in the bedroom.
His favourite song is Jingle bells because he can go all the way.
Want to know more about this impossibly sexy politician? Visit #JCforPrezzo and vote for this super hot candidate! And follow Joe Chuma on his journey on Facebook.
JOIN OUR PULSE COMMUNITY!
Recommended articles
3 reasons you should apply lime juice on your face
NTV anchors Ben Kitili & Lofty Matambo promoted to senior roles
15 of the wildest animal specimens I saw hidden underneath one of the world's largest natural history museums
Cucumber: The health benefits of this fruit will leave you speechless
KTN anchor holds dreamy beach wedding ceremony on her birthday [Photos]
Fairytale bride: The 3 dresses Rita Dominic wore on her wedding day in detail
Check out how Rita Dominic and her husband looked at their white wedding
The way of men - How the 1st inaugural men's event went down
DIY Recipes: How to make Sausage salad