7 foods you should not eat when going for a job interview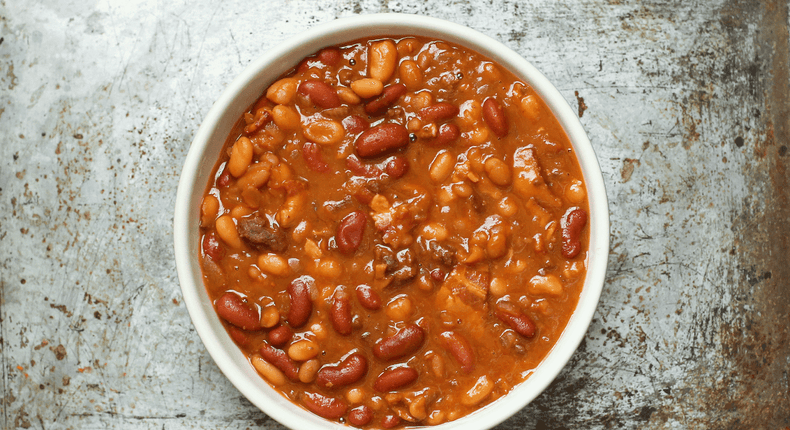 After fully preparing yourself for a job interview, you don't want to ruin it by eating the wrong food.
Eat up to satisfaction but avoid any foods that would mess up with your stomach or send a bad image to your interviewer.
Check out some common foods you should avoid while going for a job interview:
Beans are a great source of protein but they could also give you stomach problems due to their gas. You sure do not want to be rushing to the bathroom after every few minutes during an interview.
It has a high glycemic index hence making you feel sleepy. Unless sleeping is part of the interview, you should go for brown rice instead.
Some oats and milk is no doubt a great breakfast idea but not when you are going for a job interview. A combination of calcium and carbohydrates induce sleep while you are required to be very active and alert during a job interview.
ece-auto-gen
The last thing you will want is any foods that make you smell. The odor will not only turn off the interviewer but also send the message that you do not care about personal hygiene.
While you need to remain hydrated, lots of water is not a good idea on an interview day. Your interviewers won't take your many visits to the bathroom kindly.
ece-auto-gen
Banana are rich in Magnesium and Potassium which help in calming the brain and relaxing the stressed muscles. And since you will be needed to be more active during an interview, grab a fruit rich in Vitamin C such as a pineapple or orange instead.
Got nothing against this popular delicacy. But the pieces that are left sticking on your teeth and gums will be such a disappointment if you don't clean your teeth well enough.
JOIN OUR PULSE COMMUNITY!
Recommended articles
Why Amazonian men willingly father children who are not biologically theirs
Since bed bugs are currently taking over Paris, how deadly are they?
Who rocked it better? Ilebaye Odiniya or Yara Shahidi?
OctobaFest Kisumu edition: A harmonious fusion of music, fun, & economic boost
5 lies every girl has told her boyfriend before
When women don't wash their bras often, these 5 things happen
3 easy ways you can increase your daily protein intake
It's dangerous to rest your legs on a car's dashboard, here's why
Vinka goes shooting: 5 benefits of shooting at a gun range