6 ways to make your bathroom safe
The bathroom can be one of the most dangerous rooms in your house, hence, the importance of making it safe cannot be overemphasised.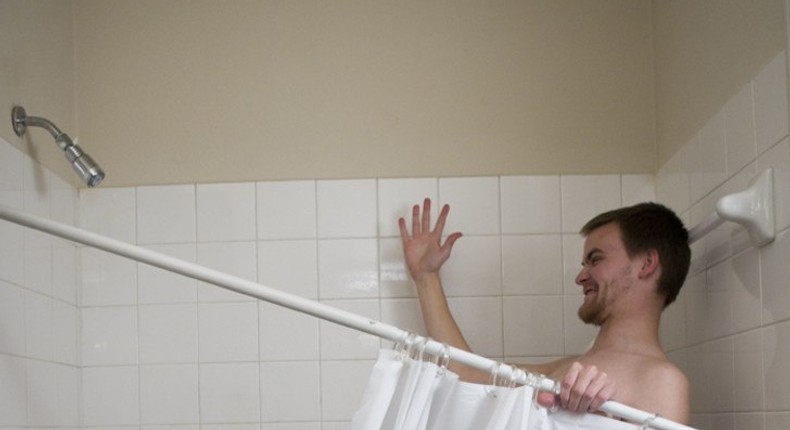 Bathrooms are probably the most dangerous rooms in your house.
Countless cases of deaths and injuries inside the bathroom have been reported.
On Tuesday, celebrity brothers Madtraxx of The Kansoul and DJ Stylez lost their sister doctor Njeri Muigai after slipped and fell in the bathroom.
Ms Muigai, who was 8 month pregnant, was found by her mom lying unconscious on the bathroom floor before she was rushed to the hospital where she was sadly pronounced dead upon arrival.
There are similar cases that go unreported and for that Plive.co.ke compiled tips to make sure your bathroom is safe.
Fix firm grip bars in your bathroom that you could hold onto in case you slip on the slippery floor.
Caution: The bars must be concrete enough because when someone slides they usually put their whole weight on the object they are trying to get support from.
2. Keep the bathroom dry to avoid slipping
3. Make sure that the bathroom is always clean to get rid of slippery soap scum or mold.
Non-slip tiles are ideal for the bathroom or any wet areas in your house. You could also use non-slip mats to make sure that you do not slide and fall.
Modify your bathtubs to be easily accessible in a bid to avoid any accidents.
Walk in bathtubs ensure that you get in easily and safely.
6. Avoid locking the door
This might sound weird but it is advisable not to lock the door so that in case of an accident the room can be accessed easily and faster.
JOIN OUR PULSE COMMUNITY!
Recommended articles
Miracle Baby's girlfriend treated to surprise baby shower [Photos]
Badagry Slave Route: Slaves passed these 5 notable stops on their journey of no return
Here's why sleeping with your phone in bed can affect your health
6 ways to be an amazing boyfriend when your girl is on her period
7 weird things men find attractive in women
9 feminine hygiene tips every girl should know
10 outdated gadgets that will make you nostalgic
Fashion designer Diman Mkare announces expecting first child [Photos]
6 tips to enjoy rest when struggling to slow down