4 things you should never say to someone you haven't seen in a while
Life is a journey filled with both highs and lows and as it unfolds, people enter and exit our lives.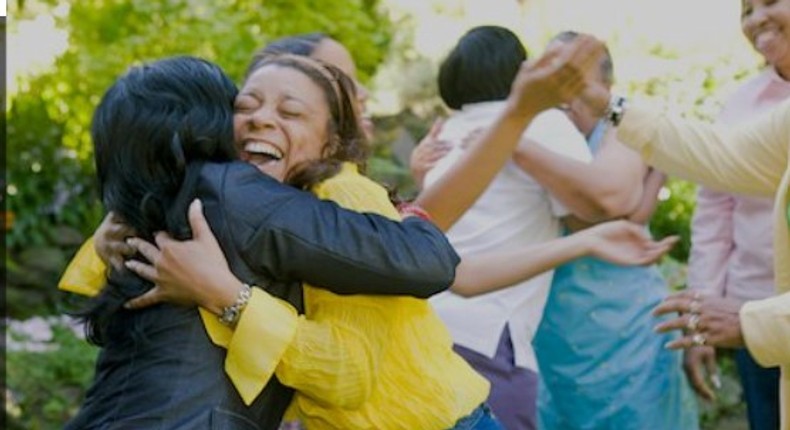 Sometimes, we may cross paths with individuals we haven't seen in a while.
In these instances, it's essential to exercise tact and sensitivity, especially when these people are not close friends.
Here are some guidelines on what not to say in such situations:
1. Avoid commenting on their appearance:
Making remarks about someone's looks, particularly when you don't know what they may be going through.
Instead of focusing on their looks, offer a more positive and general greeting, such as "It's great to see you" or "You look wonderful."
2. Refrain from discussing weight changes:
Whether someone has gained or lost weight, it's best to leave it unspoken.
Their weight is personal, and it's not your place to comment on it. Instead, simply express your happiness at reuniting with them.
3. Don't inquire about their progress:
When approaching someone you haven't seen in a while, avoid asking about the progress they've made in their lives.
If they haven't brought up their achievements or challenges, it's likely they don't want to discuss them.
If you wish to share your own accomplishments, feel free to do so, but respect their privacy by not prying into their life journey.
4. Steer clear of discussing their social media posts:
What people share on social media is their choice, and if you're not close to them, there's no need to comment on their online activities in person.
Most individuals use social media for leisure and self-expression, so there's no reason to reiterate what you've seen on those platforms when you meet face to face.
When encountering acquaintances or distant friends after a long time, it's best to be considerate and avoid commenting on personal matters like weight or life progress.
Focus on positive and general sentiments to foster a pleasant reunion.
JOIN OUR PULSE COMMUNITY!
Recommended articles
Just 1 minute of squats can boost concentration & improve decision-making
6 astonishing facts about December that will blow your mind
6 practical ways to deal with toxic parents
70-year-old Ugandan woman gives birth to twins
10 personal spaces every partner should respect in a relationship
5 things every woman wants for Christmas
7 signs you're a highly sensitive person — even if you're a chatty extrovert
Lessons for sub-Saharan Africa from a Malaria-free Belize
4 reasons locked hair grows longer and stronger than normal hair