Most popular phrases used in 2018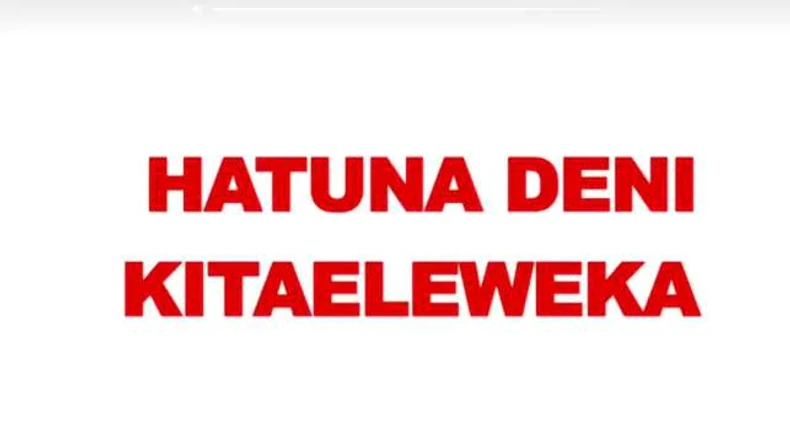 Kenyans are creative with words and 2018 was no different.
Out of current situations and what was trending, some phrases were coined. Some terms were coined from political occurrences, difficult economic times and others from hit songs.
And if there is one thing Kenyans are really good at, it is milking phrases until they lose taste and sometimes the meaning.
While most of these phrases were largely used on social media, they were also used in daily conversations by millenials.
And Kiswahili being the national language as well as the most spoken language across Kenya, most phrases were borrowed from the language.
Below are a few phrases that were commonly used by Kenyans in 2018:
1. Utajua hujui – this is like a warning or like telling someone 'I will prove you wrong'.
2. Bora uhai – Kenya was going through tough economic times in 2018. In effort to console themselves, Kenyans coined the term to mean that the only thing that really mattered was being alive. The English equivalent of this phrase was 'of importance is life'.
3. Pambana na hali yako – It was used to remind someone to struggle with their own issues.
4. Be thinned by yours – Unfortunately, grammar rules do not apply when it comes to these phrases. The phrase originated from a Kikuyu hit song. The message was supposed to be a reminder that people should worry about their own problems and avoid mentoring with others' businesses.
import
5. Kesi baadae – It's a 'don't care' kind of phrase. It means that one does not care about the repercussions of their acts.
import
6. Kitaeleweka/kieleweke – The meaning is similar to that of kesi baadae. It shows how willing one is to take a risk regardless of the outcome.
import
7. If you know you know – This is a tricky one yet very common. It's like saying 'if you know what I mean'.
import
JOIN OUR PULSE COMMUNITY!
Recommended articles
Check out how Rita Dominic and her husband looked at their white wedding
The way of men - How the 1st inaugural men's event went down
5 things people don't consider as cheating but actually is
Avocado: The health benefits of this fruit are priceless
​Turmeric: 6 unique ways to use this ingredient
5 body language signs you're about to break up
5 parenting tips to raise children in the digital age
Why men hurt more than women after breakups
Meta outlines new measure to protect teens from bullying