5 reasons why your boyfriend doesn't trust you
If you haven't given him a reason not to trust you then it isn't on you, it is on him.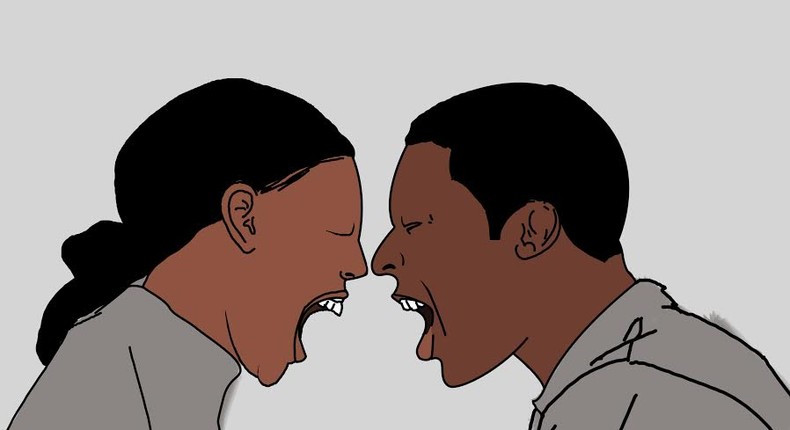 He was cheated on before you
Once bitten, twice shy. Let's be real, getting over being cheated on is a very hard thing to do. Depending on how deeply you invested in the relationship, it can take months and years to heal.
Guys who have been cheated on are overly protective and wants to know every little detail of your daily activities.
One of his parents cheated
Being a son of a serial cheater, either his mother or father could have a tremendous impact on your life and relationship when you get hooked. Every child sees his or her parents as mentors and also dreams of having a perfect relationship like them.
After witnessing the havoc that cheating could do, he always tries to protect his heart.
He caught you lying in the past
Do you agree that once people start lying they can't stop? He might forgive you for the petty liar you told but that doesn't mean it didn't really bother him. What is the assurance that you won't lie again?
If you can look into his eyes and constantly reiterate for you for him and tell them mistruth as well, then he has a reason to start questioning you.
If your boyfriend is cheating on you, mentally he also thinks you are doing the same. It is a way of
A good way to distract himself from feeling guilty and live life happily.
He thinks you are out of his league
Dating a woman with the working class woman is what most men dream off. If you are a 10 and he is a 5, he begins to wonder why you are with him and when you will wake up and leave.
If a guy thinks that he was just in the right place at the right time, he might be worried that you are going to wake up, take a look around, and not like what you find.
JOIN OUR PULSE COMMUNITY!
Recommended articles
Radio presenter Monique Bett expecting baby number 3
8 Easy ways to give yourself a spa treatment at home
Bahati's producer proposes to long-time girlfriend [Photos]
Dr Ofweneke speaks on failed attempts to end life thrice
Kambua shares her biggest lesson in motherhood
DIY Recipes: How to make sweet potato fries
South African star Ami Faku delivers rousing performance at Drip Fest [Photos]
Bed-time routine hack to help you fall asleep faster
5 traditional qualities money has replaced in modern relationships