5 sure signs that you are dating a stingy man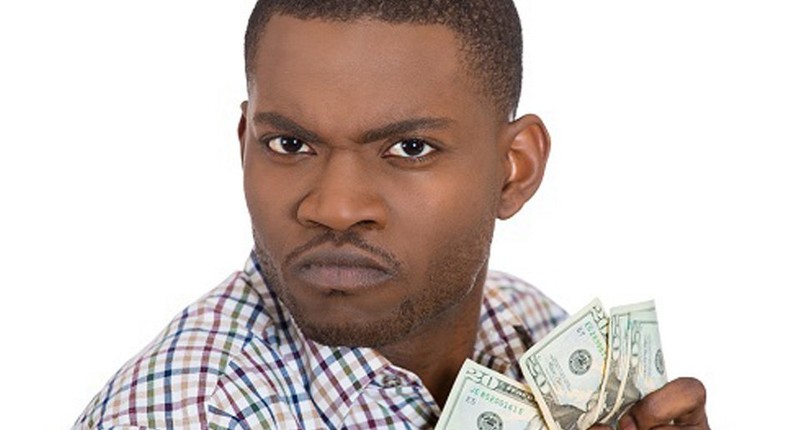 Even though relationships are not about money, every boyfriend should feel obliged to pamper his lady.
If your man has these qualities, it is crystal clear that he is stingy:
Come sun come rain, a stingy boyfriend will never get you a gift even if it's your birthday. And the irony of it is that he will be glad to receive gifts from you shamelessly. Even when he has money, the last thought on his mind is getting you a gift.
2. Only calls during off peak hours
A stingy boyfriend will only call you between 10pm to 8 am when the call rates are way cheaper. But that is only if he has to call because he would rather text you.
3. He won't give you unless you ask
A great man is one who checks on you once in a while to see if you got any financial constraints. If he feels that he needs to chip in financially, he will do it without you asking. But a stingy boyfriend will wait for you to ask for his help. And when you don't, he will be happy that you spared his coins.
4. He doesn't spend on himself
Sadly, some stingy men are equally mean to themselves. They earn a six figure salary but their wardrobe is so in the 80s just because they don't want to spend. Even spending a few bucks for a decent meal is such a problem to them.
5. Doesn't spend on his family
He has millions in his bank accounts but his parents are languishing in poverty and his younger siblings are close to getting malnourished. If he is such a guy, chances are that he will never spend a dime on you either.
JOIN OUR PULSE COMMUNITY!
Recommended articles
7 strange traditions across Africa
4 sure ways to make an unforgettable first impression [Pulse Contributor's Opinion]
What Chiki Kuruka, Lady Mandy and Yvonne Endo have in common [Pulse Contributor's Opinion]
Dear millennial, can you really afford to be in relationship right now?
Why do single women find married men attractive for relationships?
How to know when your friends have high-functioning depression
Here are reasons why grooms cry at wedding ceremonies
5 ways to have more mind-blowing sex in your relationship
5 things you should never do to please a woman