Never do this at an ATM
As end month is drawing neigh, Nairobi ATMs are becoming increasingly dangerous.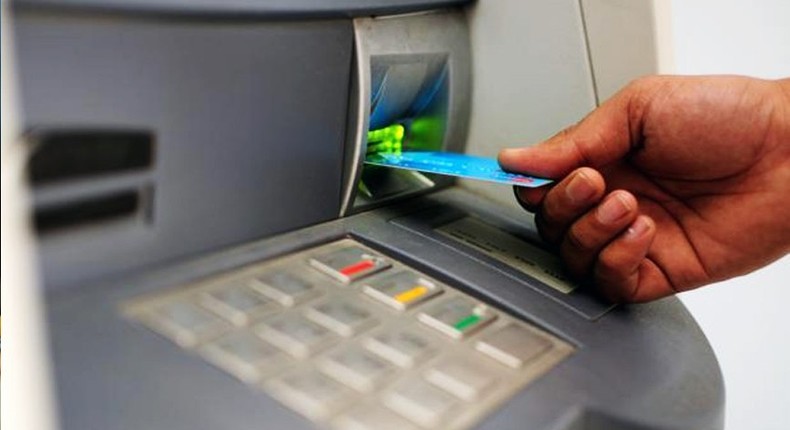 Using an ATM is without a doubt one of the most convenient methods of money transactions today especially during emergencies.
Gone are the days of standing in endless queues within the banking hall to receive services like cash withdrawals and personal account statements.
With the increase in usage of ATMs, however, comes the rise of fraudsters who have devised clever ways to con innocent Kenyans of their money.
Here is a list of safety measures you can take to prevent yourself from falling victim to ATM crimes.
1. Always protect your PIN
When at an ATM, always make sure to conceal your PIN number when punching it in. You'll never know who may be watching.
2. Avoid going to an ATM during late hours
Never go to an ATM during late hours unless completely necessary. If need be go with someone you trust such as a friend or a relative.
3. Never accept help from strangers
Do not accept any help from strangers in accessing any details of your account. Instead go to your nearest banking hall and request for assistance there.
4. Avoid using deserted ATMs
Always try to use well-lit ATMs and avoid ATMs that seem to have been tampered with. Make sure to always check the ATM machine before using it.
5. Never withdraw cash after drinking alcohol
Always withdraw cash before indulging in alcohol as it impairs your judgment which may lead you to become unaware of unusual activities happening around you.
It may also lead you to use a tampered machine or even forgetting your debit card at the machine.
JOIN OUR PULSE COMMUNITY!
Recommended articles
5 ways to have more mind-blowing sex in your relationship
5 things you should never do to please a woman
Popular Nairobi lawyer Silas Jakakimba weds fiancée in star-studded ceremony [Photos]
What's the craziest thing love has ever made you do? 10 Nigerians share their drunk-in-love stories
5 medical examinations every couple needs before marriage
Different types of customers you will meet when working in customer service [Pulse Contributor's Opinion]
How to successfully shoot your shot [Pulse Contributor's Opinion]
Why won't my ex just stop texting me?
4 ways to comfort a grieving parent [Pulse Contributor's Opinion]